How has SVS managed to get so much bass out of a sealed cabinet so compact and so affordable? Steve Withers falls in love with the SB-1000 Pro. Read our SVS SB-1000 Pro Review.
SINCE 1999 AMERICAN company SVS has built a formidable reputation by mainly focusing on one thing – manufacturing powerful home cinema subwoofers that don't cost the earth. It has some beefy models in its lineup, topping out at the 16-Ultra Series (ported and sealed models with 16in woofers), but the SB-1000 Pro is a timely reminder that amongst the pricier, bigger boom boxes, it can still knock up a compact sealed unit with a sub-£ ticket. And why wouldn't it? Models like this sell like hot cakes.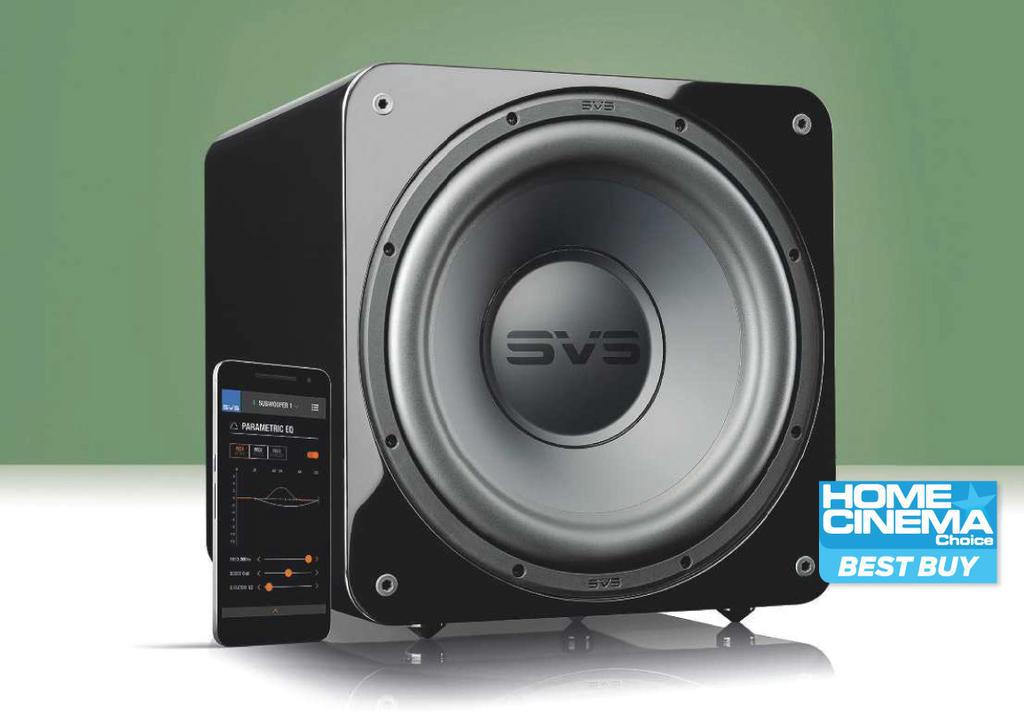 1000-Pro-Serie
Our new 1000 Pros represent the entry-level range at SVS. As usual with SVS, there is a choice of a closed model SB-1000 Pro and a bass reflex model PB-1000 Pro. The standard finish is foil ash, but the smaller closed SB-1000 Pro is also available in high-gloss lacquer for an additional Euros. It has turned out really small for a 12-inch subwoofer. The chassis takes up virtually the entire front, and the cabinet is built almost as small as possible around it so that the cube only measures about 33 centimeters side length. The PB-1000 Pro is more of a grown-up subwoofer. However, with a height of just under 47 centimeters, it's not excessively large either. Beneath the 12 inch driver, it proudly displays two generous reflex tubes, which, for super low tuning, go under the enclosure lid with a 90° bend. The cabinets are neatly built and far better than the "entry level" found elsewhere. We see solid MDF panels and internal bracing in the cabinets.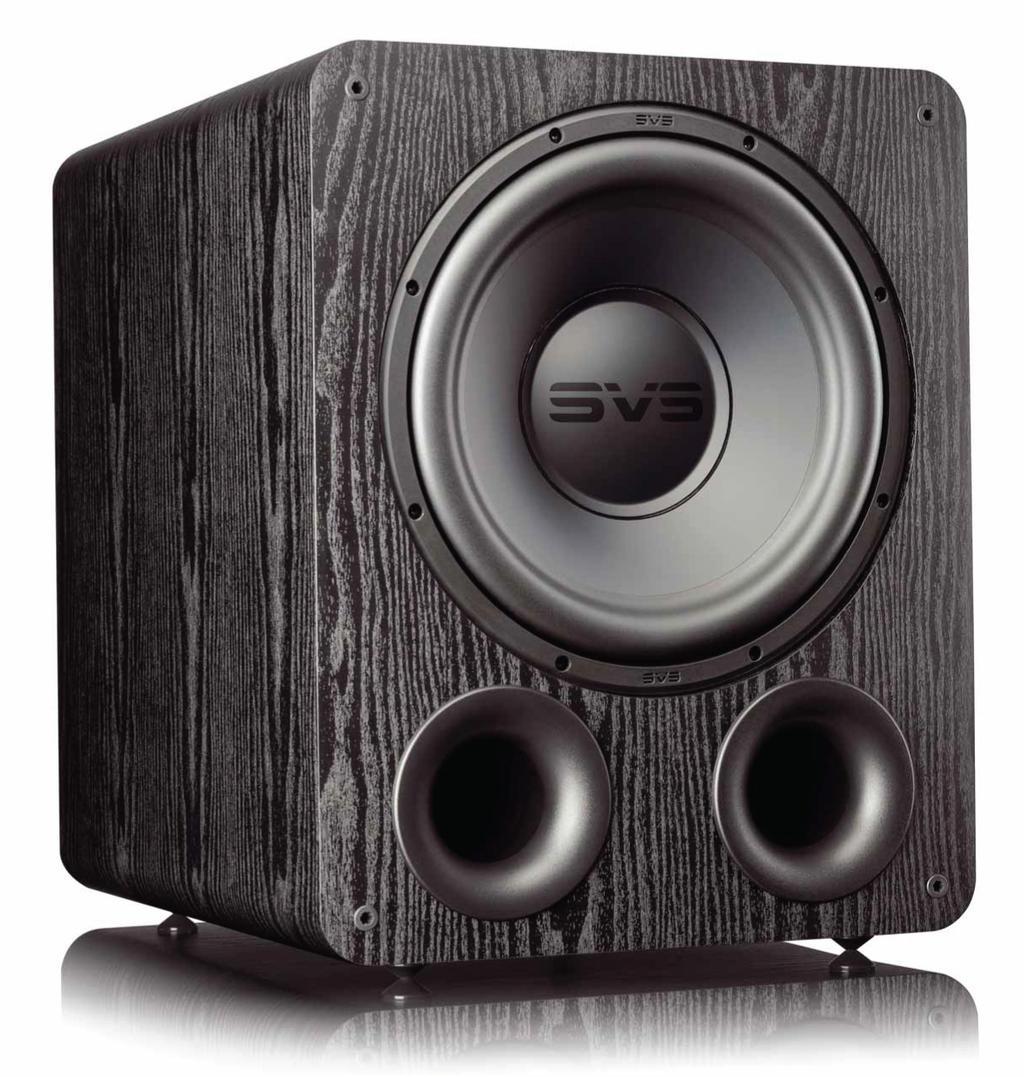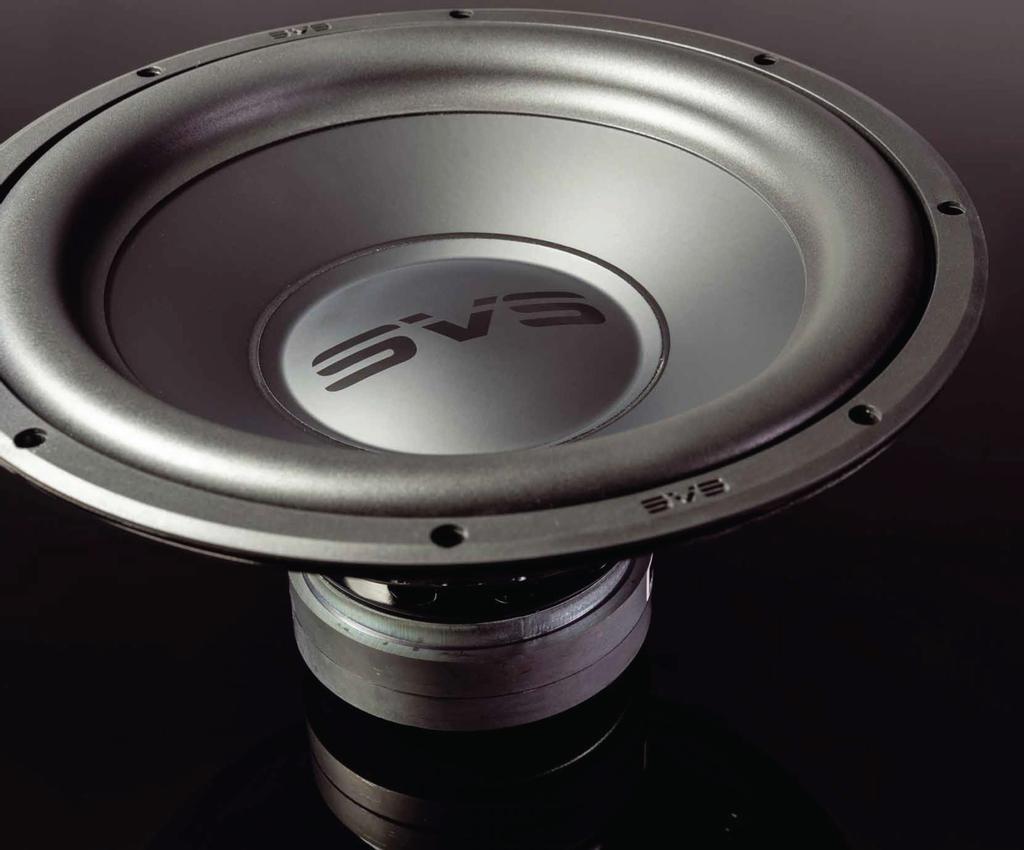 Whether SB or PB: Both have the driver and the electronics in common. The 12-inch woofer chassis is a sturdy model equipped with a filled plastic cone and a metal basket. Of course, you can't expect high-end or expensive high-tech materials for the price, but the SVS driver is not poorly made. The drive with a 1.5-inch coil and ferrite system can also be seen; with over 13 millimeters of linear travel, the woofer performs very well. The electronics are divided into signal processing and power amplification. According to the manufacturer, the latter produces 325 watts, which is in the upper range of its class, and a good 300 watts is enough to drive a lightweight 12-inch woofer. Fascinating is the signal processing, which is entirely digital. Quite outstanding: This unit is identical to the larger 2000 and 3000 subwoofers; nothing has been cut down here. The difference between the series lies primarily in the amplifier power. Accordingly, the equipment is more than respectable in this class. There are analog high-level and RCA inputs, and the outputs are also doubled. Pre-filtered LFE signals can be fed to RCA just as well as a "raw" mono because the SVS can also adjust everything independently. This is the merit of the signal processor from Analog Devices, which naturally has an easy time processing the "only" subwoofer signal. On the device itself, low-pass, level, and phase inversion can be controlled with a fancy LED chain and plus/minus buttons. More advanced settings can be made in the app, but more about that later.
AV INFO
PRODUCT:
Front-firing sealed subwoofer with 12in driver
POSITION: 
SVS's entry model below the 2000 Pro Series
PEERS: 
Paradigm Defiance V12; 
REL HT/1205
Okay, it's not as seductively small as the dual-driver 3000 Micro reviewed, but this sub still appears to be a spot of infrasonic magic, because somehow SVS has managed to cram a 12in driver into a cabinet measuring 13in wide. There's also real power behind that driver, producing a performance that belies the SB-1000 Pro's diminutive dimensions. Build quality seems spot on, too.
The 1000 Series is the final SVS lineup to get the 'Pro' treatment, which, over recent years, has seen the company filter down features from its high-end models to its mid-range and now entry-level subwoofers. This means the 1000 Pro Series not only benefits from a new driver, but also juiced-up amplification, and the now ubiquitous Bluetooth control app.
While the basics like level, polarity reversal, and low-pass frequency can be easily adjusted on the subwoofer, you need the app for finer details. The app is available for all standard operating systems. It is a pleasure to use it: All essential functions can be found in the user-friendly arranged main menu, and the corresponding parameters are then set in the respective submenus. Let's start with the parametric equalizer, of which there are three. That should probably be enough for the subwoofer range. The low-pass filter's slope can be adjusted in the app, and the phase control and polarity reversal also help perfect sound integration.
Furthermore, a three-stage subsonic filter dampens booming low frequencies. Three presets for music, movie, and custom are switchable, so you don't have to adjust the EQ every time. A slight cosmetic for bass reflex subwoofers is a correction for when you plug reflex tubes. You don't necessarily need that, but it can be helpful. Good to have are the setting options for display and lighting – anyone who has ever been in a cinema where the electronics provide visual distraction with dozens of LEDs will know what I mean. The configuration options for automatic switching on and off are also convenient and help save power, just like the relatively small standby consumption of the SVS subwoofers of 0.5 watts.
7Review earns Amazon affiliate commissions from qualifying purchases. You can support the site directly via Paypal donations ☕. Thank you!
See also TOP 10 Subwoofers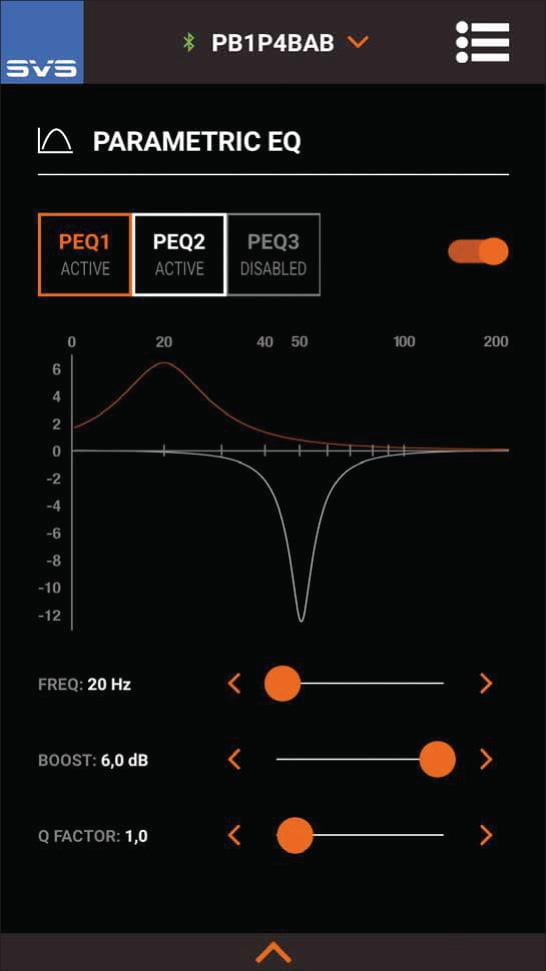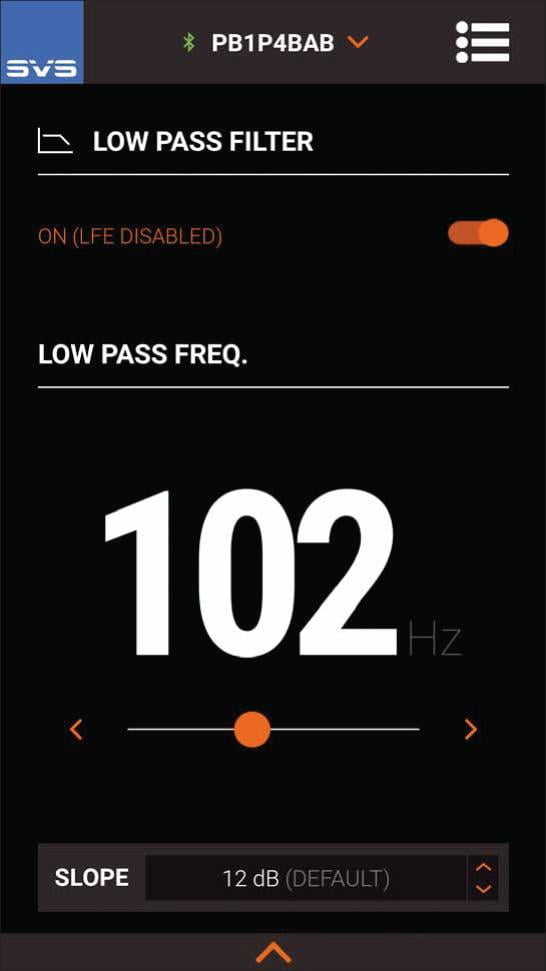 There are two options in the 1000 Pro Series – the ported PB-1000 Pro, and the sealed SB-1000 Pro reviewed here. The ported model only comes in a pedestrian black ash finish, but costs a very reasonable £. The sealed unit offers a bit more choice in the looks department, with the same black ash, but also piano gloss black, and lacquered gloss white, options. We usually recommended going for the saucier gloss variants, but as the finish upgrade amounts to around 15 per cent of the sub's price, maybe don't bother.
The two models use the same driver, amplification, and black fabric grille, and offer an identical set of features. So the only difference (aside from being ported) is that the PB-1000 Pro is bigger and claims a greater bass extension – 17Hz compared to the SB-1000's suggested 20Hz. However, the black ash SB-1000 Pro represents serious affordability when you consider all you get for your hard-earned readies.
The 12in driver features a fibre composite cone for improved stiffness, and a proprietary injection-moulded surround designed to deliver better control and accuracy. This is powered by a Sledge STA-325D Class D amplifier rated at 325W RMS, with peaks up to 820W. An Analog Devices DSP engine – 'the most advanced digital processor ever used in a subwoofer,' boasts SVS – then takes control of signal filtering and EQ.
At the rear is the now standard Intelligent Control Interface (ICI), which is a glorified name for a control panel composed of six buttons and some pretty lights. The reality is you'll never touch the ICI, because SVS's smartphone app provides full control without having to get off the sofa. Everything from setup and control to manual parametric EQ is at your fingertips.
Connections are line-level and speaker-level inputs, line-level output, a 12V trigger, and a USB port for SVS's optional SoundPath wireless adapter.
Ready for tomorrow, flying panda?
I kicked things off with my usual round of infrasonic Blu-ray liveners: the opening credits sequence of Edge of Tomorrow; the 'skadoosh' scene in Kung Fu Panda; the catalyst bomb in Ready Player One; and the drum dance in House of Flying Daggers. The SB-1000 Pro
'Bass extension and power to spare, and it plumbs the depths with a cabinet barely bigger than the driver itself'
demonstrated all the key SVS attributes such as depth, slam and sheer output. However, what was really surprising was that all this powerful low-end energy was being generated by a tiny black cube. This sub might be designed for smaller spaces, but that doesn't mean it's only fit for your dinky games den. It's more than suitable for movie night in larger environments.
Sealed models generally tend to offer a faster response and better driver control when compared to their ported siblings, and the SB-1000 Pro is no exception. In the opening of The Greatest Showman (4K BD) – a fantastic test of stop-start LFE – the enthusiastic circus crowd stamped their feet in unison, and the effect made me feel like the bleachers could collapse at any second.
Later on the film's star-crossed lovers sing while swinging around the Big Top on trapeze cables and ropes, and there's a perfectly timed low-end thump as counterweights smash into the circus floor. The SB-1000 Pro snapped into action with relish.
Such speed from a subwoofer is always welcome, but let's be honest – if you've got a home cinema then at some point you're going to want to blow something up. The Outpost on Amazon Prime Video provides such opportunities in spades, with a battle that takes up the second half of the film. The awesome 5.1 mix erupts into a barrage of big bass moments, and each is unique to its specific sound effect.
There's small weapons fire, machine guns, big 50-calibres, grenades and RPGs. These low-end hits are all subtly different. The SVS SB-1000 Pro renders these carefully designed bass signatures with nuance, but does so with a visceral energy. By the end I actually felt shellshocked.
Having previously reviewed the SVS SB-2000 Pro [ HCC #309], I found myself wondering whether that mid-range model justifies its price premium over the SB-1000 Pro. Both use a single, front­firing 12in driver and have identical sets of features, although the SB-2000 Pro is slightly larger and has more amplifier grunt. As a result it can go a tiny bit deeper with greater output but, depending on the size of your room, it becomes hard to justify the additional cost when the SB-1000 Pro is this good.
King of the bargain bassmakers
Ultimately this subwoofer represents the very essence of what SVS does so well – it's solidly built, offers some attractive finishes, and boasts high-end features that include a really useful Bluetooth control app. More importantly it has bass extension and power to spare, and manages to plumb the depths with a cabinet barely bigger than the driver itself. Once you factor in the price, the SB-1000 Pro becomes irresistible, and is now the budget sub to beat
SVS's SB-1000 Pro was awarded Best Buy status and went on to win the EISA 2021-2022 Best Buy Home Theatre Subwoofer award. The latest of the manufacturer's bassmakers to integrate its Bluetooth control and EQ app, it offers a wealth of functionality and installation flexibility that belies its price tag.
While the SB-1000 Pro trickles down technology from SVS's flagship models, including the mighty SB16-Ultra, it's an entirely new design on a mission to extract the best performance possible from its custom-made 12in high-excursion driver. This stiff but lightweight fibre composite cone is mounted on a proprietary injection-moulded surround for improved control and accuracy, and powered by a Sledge Class D amplifier delivering peaks up to 820W. All this technology is housed in a smart-looking and acoustically inert compact cabinet.
A state-of-the-art Analog Devices DSP engine then handles signal filtering and EQ, while SVS's control app allows for quick adjustment of volume, phase and low-pass filter, one-touch selection of Movie and Music presets, plus user-configurable parametric EQ with multiple memory slots. It's intuitive and easy to use – and a tweaker's dream!
Performance is best-in-class, as summed up in our review: 'Ultimately this subwoofer represents the very essence of what SVS does so well – it's solidly built, offers attractive finishes, and boasts high-end features including a really useful Bluetooth control app. More importantly it has bass extension and power to spare, and manages to plumb the depths with a cabinet barely bigger than the driver itself.'
The SB-1000 Pro naturally offers line-level and speaker-level inputs for use with an AV receiver or processor, but for a sleek, uncluttered installation it's also compatible with SVS's SoundPath Wireless Audio Adapter. This fuss-free £ accessory features USB-powered transmitter and receiver modules that connect to your AVR and the SVS subwoofer respectively. Wireless 2.4GHz technology is then used to send the audio signal with an ultra-low latency of 14ms. The result is a cable-free solution that doesn't compromise performance.
The sub is available in a black ash finish, or black or white gloss.
Highly Recommended
SVS SB-1000 Pro Review
Small but perfectly formed, this powerful sealed sub delivers deep bass from minimal space. Add in the Bluetooth control app, and at this price it's hard to resist.
PROS
Control via app
Very clean sound
Variably adjustable
Add your review
Best SVS SB-1000 Pro prices in the US ?

$

599.00
11 new from $599.00
in stock


$

699.00
5 new from $699.00
in stock


$

699.00
3 used from $533.77
9 new from $699.00
in stock

Best SVS SB-1000 Pro prices in the UK ?

£

639.00
6 new from £639.00
in stock


£

639.00
1 new from £639.00
in stock

MORE DEALS

See also TOP 10 Subwoofers
DRIVE UNITS
1 x 12in fibre composite woofer
ENCLOSURE
Sealed
FREQUENCY RESPONSE (CLAIMED)
20Hz-270Hz (+/-3dB)
ONBOARD POWER (CLAIMED)
325W (820W peak) Sledge Class D amp
REMOTE CONTROL
No. Bluetooth app instead
DIMENSIONS
342(h) x 330(w) x 375(d)mm
WEIGHT
11.1kg
FEATURES
Low-level stereo phono input;
LFE phono input; low-level stereo phono output;
stereo speaker-level inputs;
12V trigger; SVS Bluetooth app with three-band parametric EQ;
crossover and phase control;
Movie, Music and Custom presets;
Intelligent Control Interface;
Analogue Devices Audio 56-bit DSP;
supports SVS SoundPath wireless audio adapter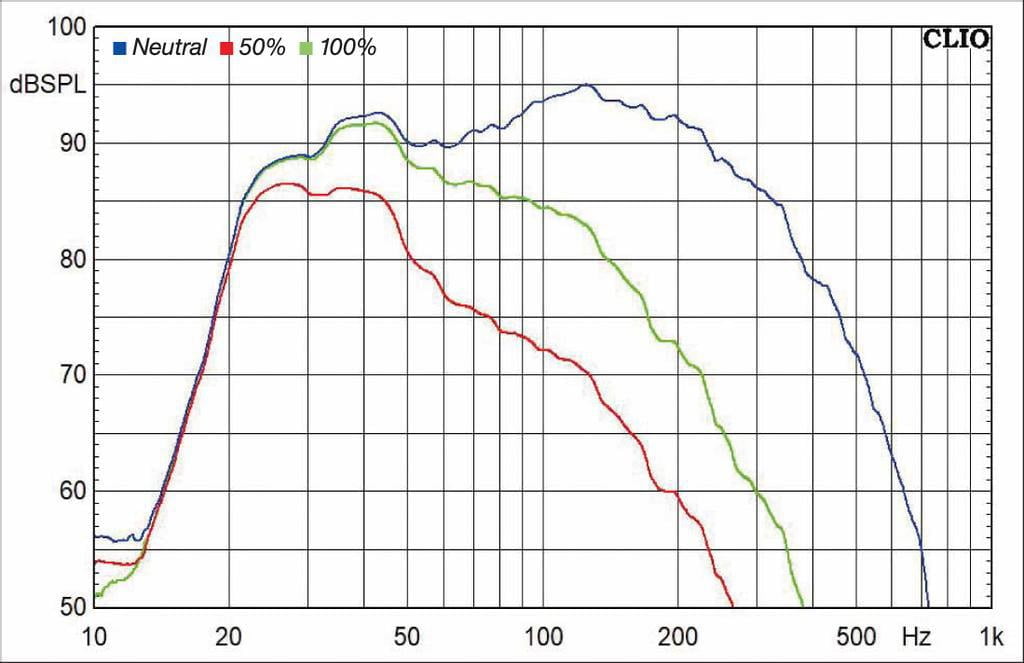 Frequency response
The SB-1000 Pro delivers a perfect frequency response. Despite having only 25 liters of internal volume, it plays down to 21 Hz, which means rich low bass for cinema. App Features: Slope lowpass, room correction (high-pass), and 3-band parametric EQ.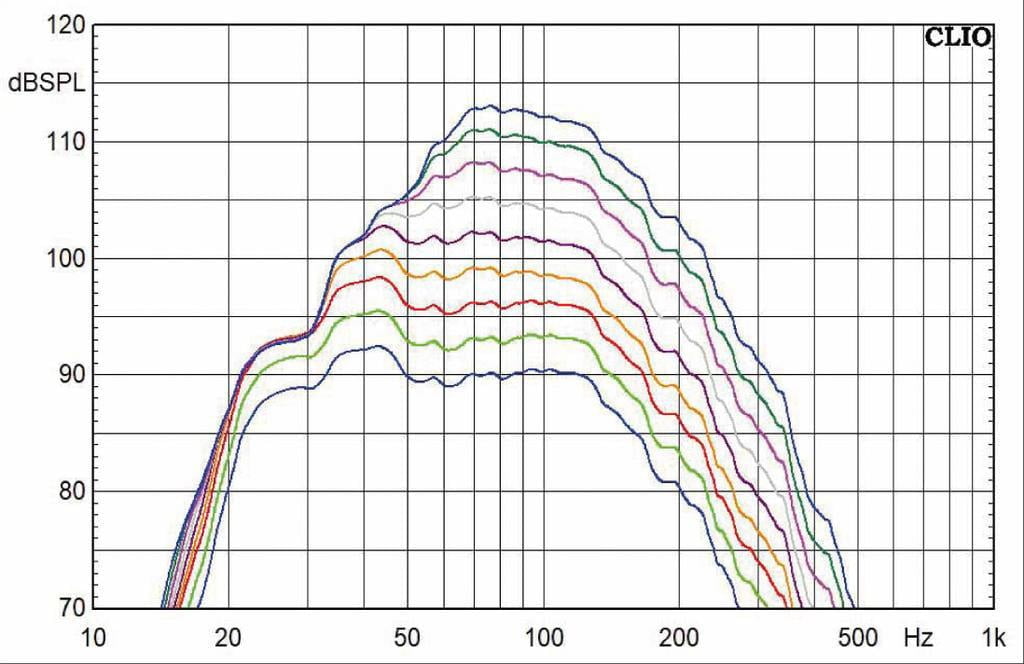 Dynamic Range
The level stability of the SB-100 Pro is excellent for a compact closed subwoofer. Thanks to DSP support, SVS maxes out at 102 dB in deep bass and about 108 dB in the "normal bass" range.
TESTED WITH
THE OUTPOST: Director Rod Lurie's visceral retelling of the Battle of Kamdesh has a B-grade budget and cast (including the sons of Clint Eastwood and Mel Gibson, and the grandson of Richard Attenborough), but features an A-grade 5.1 audio mix. Definitely worth hunting down on Prime Video.