Standmount LoudSpeakers Group test 2020
Two-way throwdown
The term 'standmount' covers a broad range of speaker design approaches. Ed Selley finds the sweet spot in this mid-priced group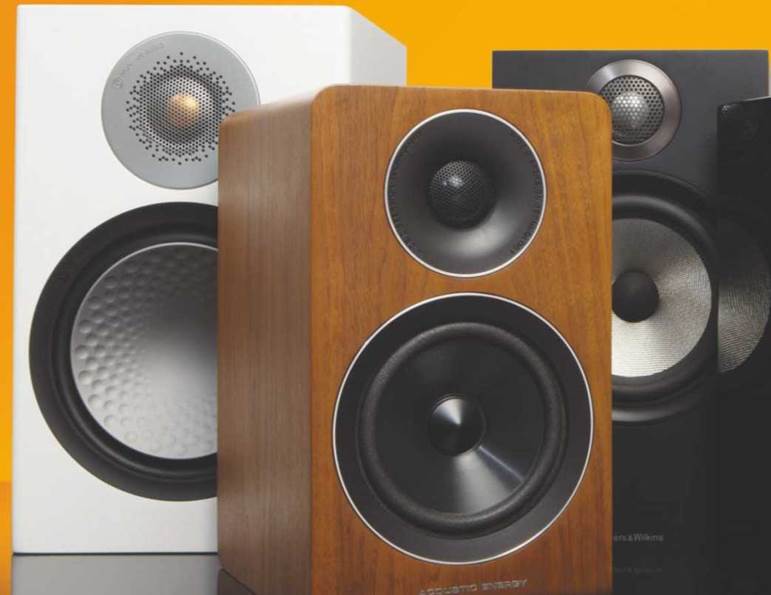 NO ELEMENT IN hi-fi has the same level of subjectivity as loudspeakers. Such is the range of materials, construction methods and design principles employed, two equally 'correct' speaker cabinets can look completely different to one another and you might find that one is exactly what you are looking for while the other is some way wide of the mark. Obviously, the greater the cost or the more drivers that a design features, the greater the variation but even the humble two-way standmount at a sensible price point can exhibit a surprising level of difference from company to company.
This six-way test shows this off to great effect. Within a £200 spread the size disparity alone is notable, but this isn't the only difference this mid-priced group throws up. There are sealed cabinets versus ported designs and tweeters in waveguides, while horns and metal drivers face rivals using composites and paper.
As such, we need to work out whether any of the design choices comfortably outperform the others. Does Monitor Audio's decision to use one of the largest drivers we've seen in a standmount pay off or do the smaller drivers seen elsewhere work more consistently? Does Klipsch's Tractrix horn offer fill the benefits that the company claims or is a more conventional waveguide a better bet? Read on to see which of these does the best job as a genuine all-rounder.
ON TEST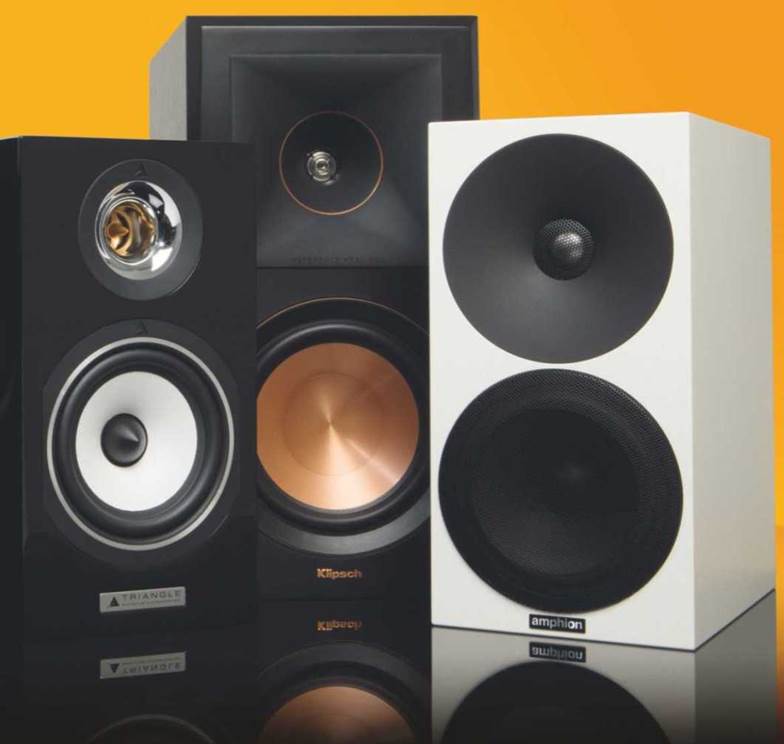 Acoustic Energy AE300
Equipped with a 25mm aluminium tweeter partnered to a 125mm ceramic aluminium composite mid/bass cone, the AE300 also boasts a low-noise rear-facing slot port
Amphion Helium510
Featuring a 25mm titanium tweeter set into the company's trademark inset waveguide, this Amphion standmount is partnered to a 130mm mid/bass paper driver and rear-facing port.
Bowers & Wilkins 606
The 606 features a 165mm version of the company's Continuum cone material partnered to a 'decoupled, double dome' 25mm tweeter. The circular rear port has a two-piece foam bung to tailor its output
Klipsch RP-600M
As one of the larger designs, the RP-600M has a 25mm titanium tweeter mounted in a Tractrix horn and complemented by a 160mm Cerametallic cone mid/bass driver boosted by a horn-loaded bass port
Monitor Audio Silver 100
As the largest 'bookshelf' here, the MA features a 203mm C-CAM mid/ bass driver partnered to a C-CAM 25mm dome tweeter using the company's vented Neo magnet system.
Triangle Esprit Hey da EZ
At just 161mm deep, the Heyda EZ is the smallest speaker here and also the only model to have a sealed cabinet. It combines a horn- loaded titanium tweeter with a cellulose-treated paper mid/bass driver.
Group test verdict
It's been a joyous week of listening to six wildly different but talented standmount speakers, and now it falls to Ed Selley to reveal his verdict
IN THE RIGHT circumstances, all six of these speakers has something to offer. In the case of Monitor Audio's Silver 100, any success is going to come down to whether its prodigious bass output can be made to work in your favour. If it can. this beautifully made speaker has the potential to bring considerable scale and presence to any music. The Klipsch RP-600M images beautifully, has a pleasing tonality and needs only a little power to shine, but – a bit like the Monitor Audio – with more demanding material the speed and cohesion of its bass output can count against it.
Acoustic Energy's AE300 and Triangle's Esprit Heyda EZ tie for third place despite being radically different propositions in design terms. Acoustic Energy has taken the virtues that the brand holds dear and has polished some of the rougher edges to make a speaker that is consistently enjoyable to listen to and only misses out on a higher ranking due to some lack of rhythmic cohesion with more complex material. The Triangle wants for nothing in timing terms and is breathtakingly fast and superbly involving. For a few people, its limits to bass extension will be too pronounced, but for near-field use it's the best speaker here and can be wall mounted to boot.
Amphion's Helium510 handles pretty much anything you can throw at it in a manner that is both unfailingly enjoyable and impressively consistent, demonstrating that accuracy need not be at the expense of fun. It is well made, attractive and fairly unfussy about placement too. The only catch is that this is comfortably the most expensive design here, and only this robs it of the top spot.
Winner
Bowers & Wilkins' 606 isn't significantly better than the Amphion, but it costs around £ less, which makes its excellent performance with everything you throw at it something of a bargain. Combined with flexible placement and high build quality, it's a worthy test winner.
INTEGRATED AMPLIFIER: Rega Brio
The compact and usefully specified Brio integrated amplifier has a little touch of sweetness to go with its fine sense of timing that will make this a great partner for the Bowers & Wilkins 606 loudspeaker. The combination of the two is likely to achieve musical realism and enjoyment in equal measure.
NETWORK STREAMER: Volumio Primo
It's not the most exciting-looking networked music component going, but the Primo is a streamer that first and foremost gets the interface right before going on to deliver excellent sound quality combined with some useful additional features that help to improve your digital music listening.
POWER DISTRIBUTION: Titan Audio Styx
Delivering clean mains power to any audio system is one of the cornerstones that will ensure any setup is performing at its best. The Styx is one of the most cost-effective devices to offer interference filtering and the six power outlets ensure it can supply plenty of components.