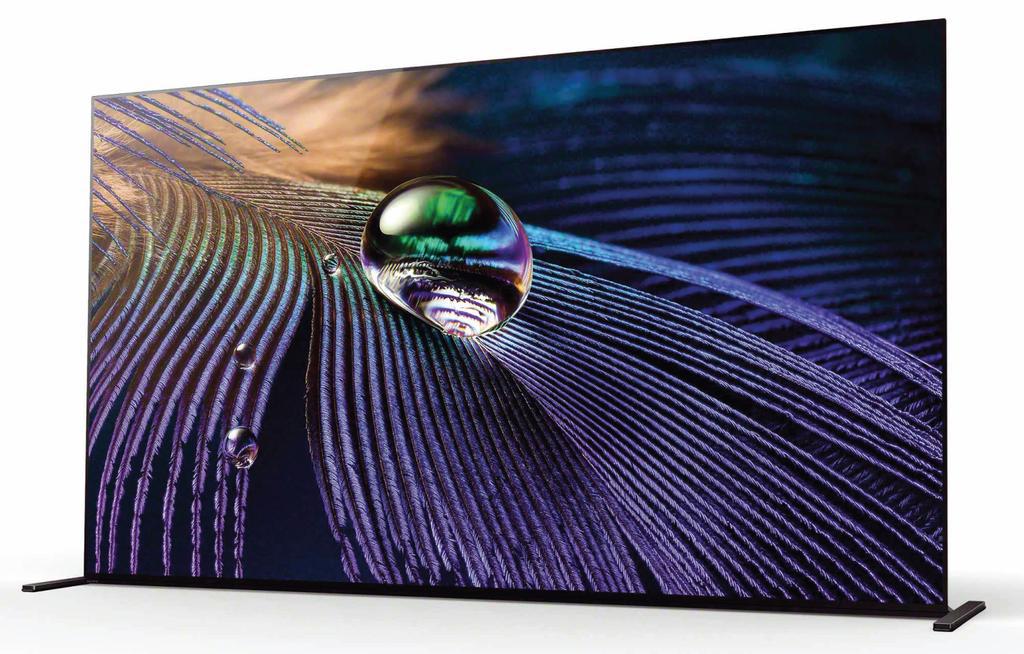 All major TV manufacturers have been using artificial intelligence AI for image optimization in their top models for some time now. High-performance image processors are trained with colossal data banks to recognize individual image elements such as faces, backgrounds, etc., and display them optimally. Sony is now going one step further with the "Cognitive Processor XR" and mimicking human perception.
Cognitive intelligence
When we see and hear, we perceive a multitude of impressions in parallel. Our brain can filter in real-time and distinguish between what is essential and what is not. In this way, we can follow movements in a targeted manner or concentrate fully on our conversation partner. Similarly, the Bravia XR analyzes many individual image elements in parallel and recognizes what the focus is in the respective scene. All components are combined in context so that the overall image is as natural and harmonious as possible. In addition, the XR processor recognizes the sound or noise source in the picture and adjusts the sound reproduction accordingly thanks to "Acoustic Surface Audio+." 3D Surround Upscaling also ensures that a three-dimensional soundscape is created even with content not equipped with Dolby Atmos sound.
Bravia Core
In addition to the new type of picture processing, Sony is also launching its brand-new streaming service "Bravia Core" with the XR series. This is exclusively available on the new XR TVs. It offers a collection of free video-ondemand content that can be streamed for 24 months on the A90J. In addition, ten credits for current movies are included with the purchase of the TV. What makes Bravia Core special is the quality it offers. "Pure Stream" content can be streamed in 4K HDR with up to 80 Mbps, which equals the quality of an Ultra HD Blu-ray. This puts Sony's Bravia Core Pure Stream at the top of all available TV streaming services in terms of quality. The technical prerequisite for this is, of course, fast Internet access with at least 115 Mbps. In addition, the Core movie database offers numerous contents in the IMAX Enhanced standard. This means that the Bravia Core streaming service, which was developed with Sony Pictures, is currently the benchmark in terms of image quality.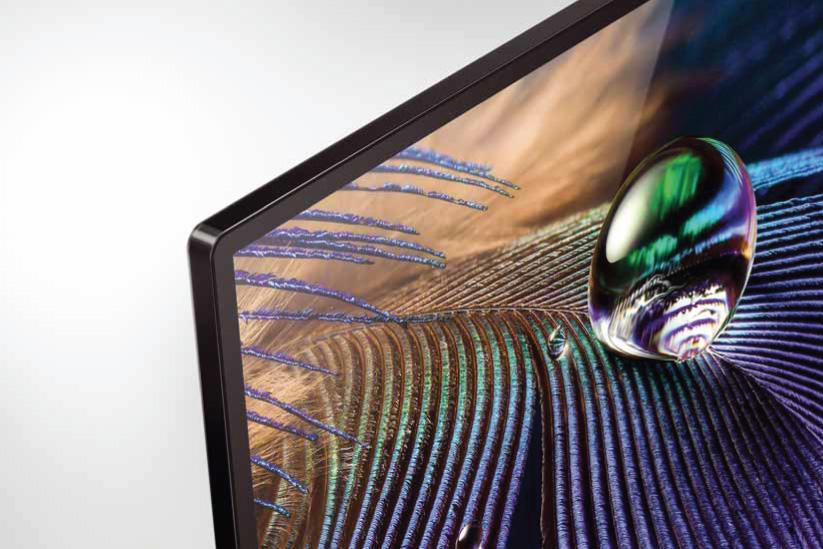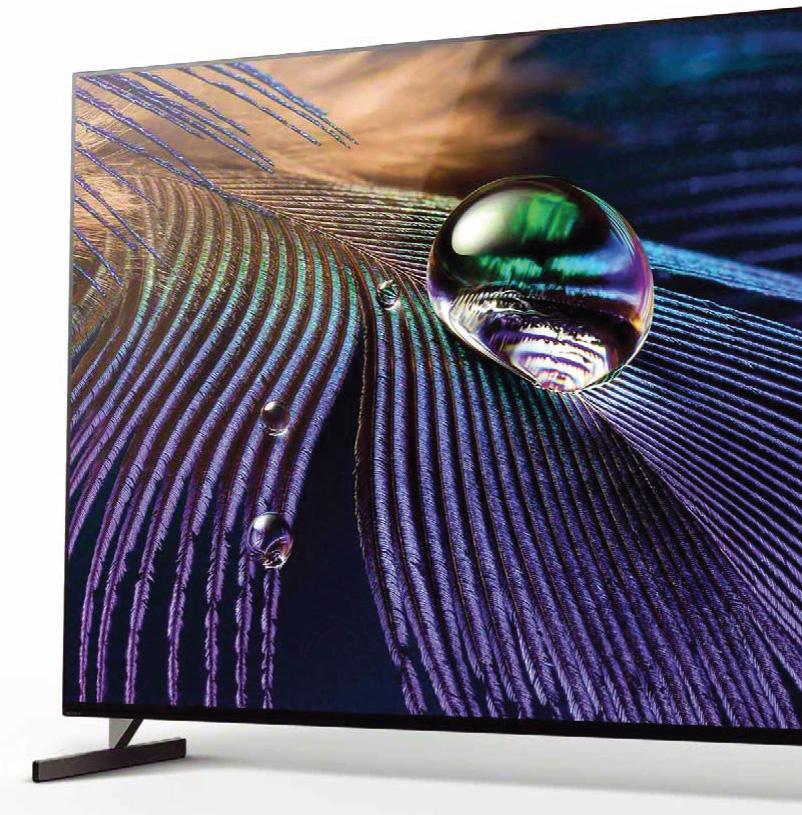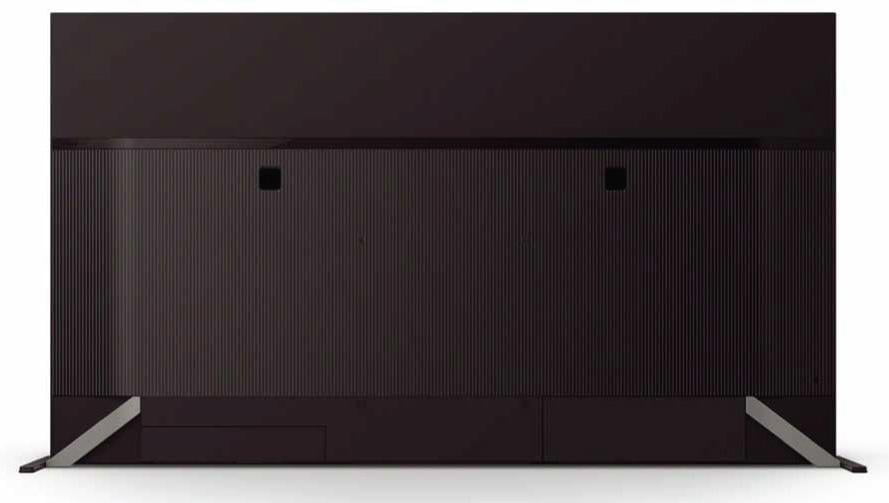 Google TV
As in the past, Sony continues to rely on Android TV for the operating system of the 2021 models. What is new is the option to activate Google TV.
Google TV combines all leading streaming services such as Amazon Prime, Disney+, and Netflix, as well as live TV, in a single app, so users don't have to switch back and forth between the individual offerings but can find their favorites at a glance and search the entire offering for specific movies or series. Thanks to personalized suggestions, users can quickly discover new things, bookmark shows and films in a single watchlist, and keep track of everything. Moreover, the watchlist can be supplemented with Google search via smartphone or laptop. Bringing together the various streaming providers and live TV in one app thus makes it easier to use and select the program of your choice.
Features
In addition to the new highlights mentioned, the A90J comes with a complete set of features, just as you would expect in the reference class. And Sony has also thought of gamers: The HDMI inputs support 4K120, HDCP 2.3, eARC, VRR, and ALLM. Thus, the TV also gets along with gaming consoles of the latest generation and enables responsive gaming with impressive, smooth graphics with variable refresh rate (VRR) and auto-low latency mode (ALLM).
Update - 2022.07.02
If you are about buying product from audioaffair, please don't. I join there affiliate program. After 5 months, they don't reply to my emails when I want to check my commission. :( I feel like they are cheating me. Thanks for reading this message.
Picture and sound quality
The XR A90J is currently available in 55- and 65-inch formats. An 83-inch model will be added in the year. At the market launch, we had the 164 cm variant, the Sony XR-65A90J, in our TV test room. The technical analysis with a signal generator, optical sensor, and Calman software certifies the flawless performance of the Sony OLED panel. Contrast values that exceed the sensor's sensitivity limits even in a completely darkened room, high color fidelity, and the complete color space characterize the A90J. This is outstanding, but it can be expected from OLED panels in this price range.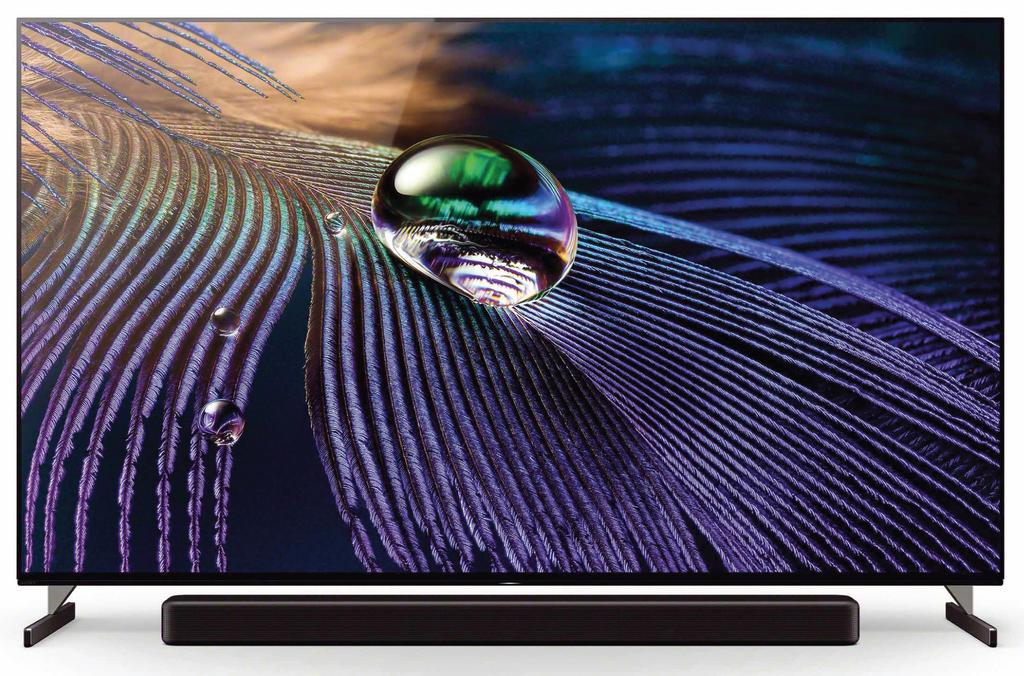 The subjective picture and sound impression in real movie scenes is decisive. And the Sony does not allow itself any weaknesses here either. The cognitive algorithm with the various XR image enhancements simply does an excellent job. Admittedly, I was a bit worried before the test that the whole intelligent calculation might be a bit too much and that the movies and scenes would no longer look adequate. However, the A90J quickly dispelled these concerns. The presentation is fantastic across the board – no mistakes and no excessive detail or other exaggerations. The glorious visual impression is supported by the excellent sound quality directly from the display. It's easy to completely lose yourself in the movie and forget about all the technology that makes this immersive experience possible.
Conclusion
The new Bravia XR A90J from Sony offers outstanding image quality, good sound, and the best streaming options. A major success that is unquestionably one of the very best TVs around.
HOME CINEMA WORLD Laboratory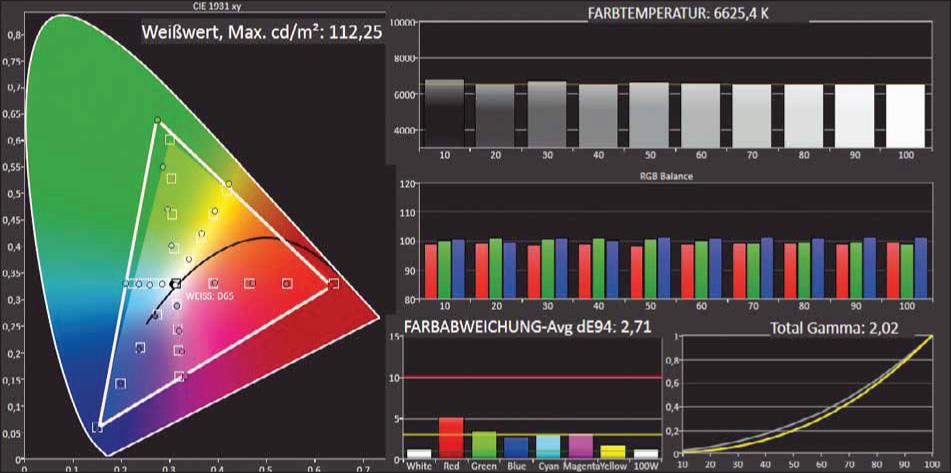 Measurements with CalMAN software from Portrait Displays: In film mode, the color temperature ex-works is just under 7100 K. This is above the ideal of 6500 K but is acceptable in rooms that are not entirely dark. Even a slight blue correction (-5, second diagram) brings the color temperature down to 6600 K. The color fidelity and gamma curve do not give a reason for criticism. This also applies to the IMAX Enhanced mode (third diagram).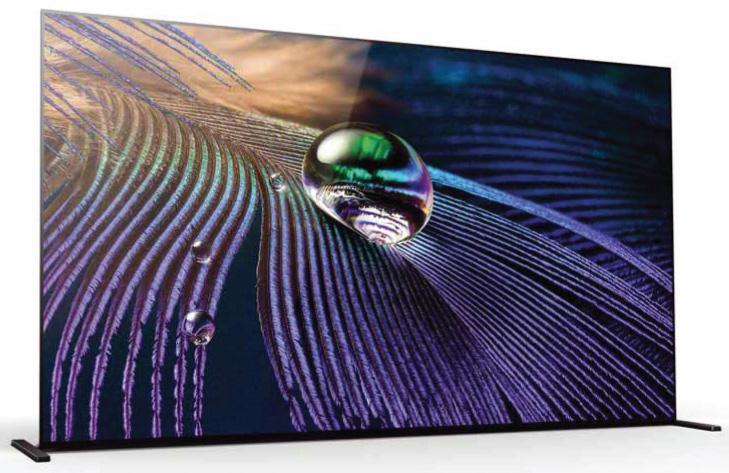 Sony XR-65A90J
Distribution Sony
Internet www.sony.com
• Measured values
Dimensions with base (W x H x D, in mm) 1.502 x 834 x 317
Weight in kg 23
Black level (cd/m2) 0,0001
Contrast > 500.000:1
Color temperature in Kelvin (movie mode) 6625
Power consumption operation/standby in W 140 / 0
EU-Energielabel G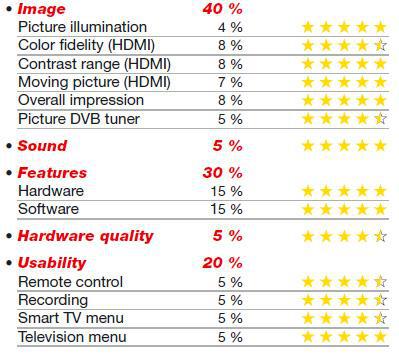 • Features
Screen diagonal in inch / cm / Resolution 65 / 164 / 3.840 x 2.160
Tuner: DVB-T2 / -C / -S/S2 2 / 2 / 2
CI+ interface •
HDR: HDR10 / HDR10+ / HLG / Dolby • / – / • / •
HDMI / Scart / Cinch-AV 4 / – / –
HDMI: CEC / ARC • / •
Audio-out: analog / opt. / coax / ARC – / • / – / •
Headphone jack •
Bluetooth •
Cardreader / LAN / WLAN – / • / •
USB / player / recorder 3 / • / •
Smart TV system Android / Google TV
White balance/color calibration • / •
Room light sensor •
Voice / motion control • / –
Other Miscellaneous
Reference class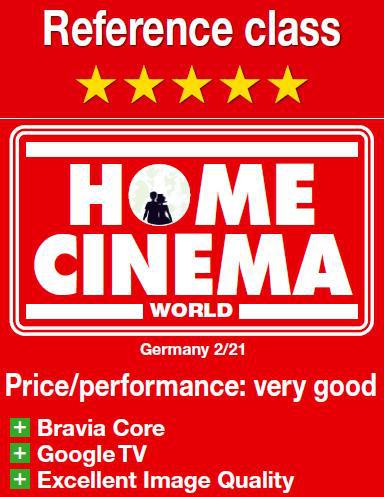 Germany 2/21
Price/performance: very good
+ Bravia Core
+ Google TV
+ Excellent Image Quality