This high-end laser projector does things with HDR that John Archer can barely believe. Read our Sony vpl-vw790es review.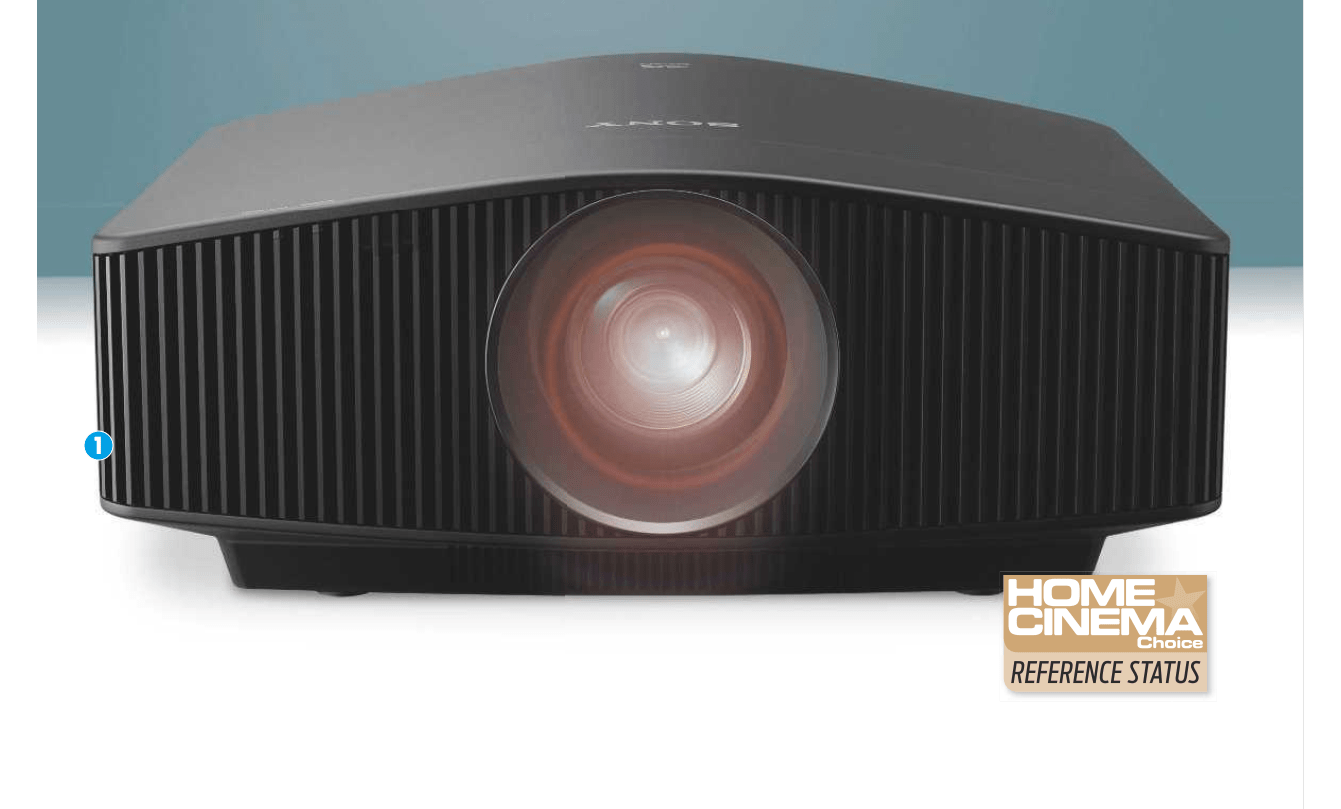 Native 4K laser home cinema projector
Actually around the middle of Sony's extremely diverse projector range
PEERS: JVC DLA-NX7; Sony VPL-VZ1000ES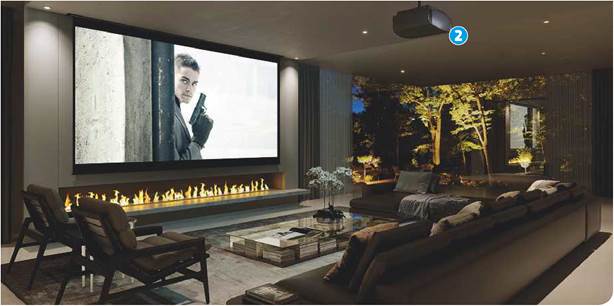 No consumer-focused home cinema projector manufacturer has more experience with both native 4K resolution and laser lighting than Sony. I've known this for a while, but I still wasn't prepared for the performance prowess of its VPL-VW790ES. This is a premium beamer that's capable of leaving your jaw on the floor.
7Review earns Amazon affiliate commissions from qualifying purchases. You can support the site directly via Paypal donations ☕. Thank you!
See also TOP 15 projectors
The VW790ES story starts with two new features not available on its VW760ES predecessor: a Dynamic HDR Enhancer, and the X1 for Projector processor based on (but not the same as) the X1 Ultimate processor found in Sony's high-grade TVs.
The Dynamic HDR Enhancer is essentially a dynamic tone mapping system that analyses every frame of an HDR source so that the projector can continually judge the best combination of laser light output and iris opening provided by Sony's so-called Dual Contrast Control system.
In other words, the VW790ES can brighten bright areas with signal processing while simultaneously dimming its light source to create more convincing dark areas – all potentially within a single frame. This sounds like something local dimming on a TV would do, even though local dimming on a projector isn't actually possible.
The X1 for Projector processor drives the Dynamic HDR Enhancer – but it doesn't stop there. Additional tricks include a 'Super Resolution' sharpness and detail booster, which claims to use pattern-matching algorithms derived from a vast image database to enhance picture crispness without exaggerating source noise, and is fantastically effective at upscaling sub-4K content.
The VW790ES sports the 4,096 x 2,160 native resolution we've come to expect from Sony's 'true' 4K projectors, while claimed peak brightness is 2,000 Lumens (just as on the previous VW760ES model).
Dynamic contrast is rated as 'Infinity:1' – something
I suppose it can claim because one of the projector's modes actually turns the laser completely off during fade-to-blacks.
A much more realistic 'big number' is the suggested 20,000 hours of life for Sony's laser. There's no need to change lamps regularly as you do with lamp projectors.
The VW790ES is large by domestic standards (over 50cm wide) but looks quite charming thanks to its vaguely elliptical shape, grilled front edge and large, centrally mounted lens. It also makes great use of its size to keep cooling fan noise exceptionally low.
Connections are two HDMI inputs, two 12V triggers, a service LAN, RS-232C control port, and a mini-jack IR in. Sadly, although hardly surprisingly, the HDMIs don't support such features as 4K at 120Hz, variable refresh rates or automatic low-latency mode switching.
At least the projector gets input lag down to a respectably low 35.9ms if you activate its Input Lag Reduction option. This delivers the same result in any picture preset, too; you're not limited to the Game mode.
The VW790ES continues Sony's support for 3D (though no glasses were available for this review), and can play the HDR10 and HLG high dynamic range formats. There's no support for Dolby Vision HDR, but this is true of practically every other projector around.
Initial setup is phenomenally easy. All lens adjustments are motorised, the 2.06x zoom is generous, and there's plenty of vertical and horizontal image shift flexibility.
This the greatest show!
The image quality here is, in a word, incredible. It's more revolution than evolution, especially with HDR sources.
Right from the opening shots of The Greatest Showman on 4K Blu-ray, Sony's movie mogul serves up levels of dynamism, contrast and colour range that seem to fly in the face of projection possibility.
The main reason for this hyperbole is the stunning one-two punch of the VW790ES's light and dark handling. Black levels are impressively deep, peak highlights spectacular. Where spotlights burst through the darkness of P.T. Barnum's tent as the film's opening sequence builds, the intensity of their light is phenomenal – truly HDR – while the blackness around them looks richer than on any other laser projector I've seen.
1. Use Sony's Picture Position feature to automatically switch lens settings for different aspect ratios
2. A throw ratio of 1.38-2.83:1 suits mid/ large-sized rooms
The secret to the VW790ES's success in this respect is that Dynamic HDR Enhancer tool. Its Middle and High settings both manage to pump up the luminance of the brightest image elements without significantly raising black levels elsewhere. So the reflections on Jenny Lind's sparkling dress during her big number, or the glittering, heavily saturated costumes of Barnum's troupe in that opening scene, fizz with intensity.
'Levels of dynamism, contrast and colour range that seem to fly in the face of projection possibility'
It's not just in the extremes that these HDR talents pay off. Uniformly bright (eg, daylight) scenes achieve a much punchier look than they do without the feature active, which means they look much more lifelike.
This PJ's colour performance is also remarkable.
Once Barnum erupts into the spotlights in The Greatest Showman's opener, the image is like nothing I've seen outside of a TV, with vivid, vibrant colours swirling around the screen and still room to find an extra gear for the circus owner's deliberately exaggerated red jacket. Colours are saturated yet don't lose detail, and the VW790ES's colour range 'keeps up' with its brightness so nothing appears washed out.
Sony's native 4K silicon is equally important to this performance allure. There's a sense of immediacy, density, texture and clarity to this projector's pictures that outguns the many 'pseudo' 4K models that use pixel-shifting or mirror-flashing technologies to deliver a 4K effect.
A True Cinema setting with the Motionflow suite helps the clarity hold up when an image contains movement, without over-smoothing pictures so that they no longer look filmic (Smooth High and Smooth Low are other options).
Note that most of my findings here were enjoyed using the Film 1 and Film 2 presets, where Sony manipulates HDR to marry it up with the projector's capabilities. If you want an ostensibly accurate image, the VW790ES's Reference mode turns off Dynamic HDR Enhancer and delivers a more literal take on HDR's light range, complete with a little more detail in the most peak bright areas. The image looks much less intense and actually less dynamic, however, than it would appear on monitors/TVs. HDR on a projector always entails compromise somewhere, and for me it makes sense to use modes available that get the most from it – particularly when you've paid £ for the privilege.
With that price in mind, I'll stress that the VW790ES's performance isn't flawless. While black levels are very good for a laser-based model, they're not as deliciously inky as those of JVC's latest lamp-based DLA projectors (yet JVC's models can't deliver HDR with nearly so much elan). Also, if you have the projector's Dynamic Control option on Full, which delivers the best black levels, that's when you'll see the laser turning off completely during fade-to-blacks, resulting in a distracting 'lights off/lights on' effect.
I spotted tiny traces of colour banding in some known- to-be-difficult scenes, such as the dusk before the parting of the sea in Exodus (4K Blu-ray), and this was even with the X1 For Projector processor's smooth gradation feature active. Finally, I'd suggest using the Film 2 mode for SDR rather than the Film 1 mode, as the former delivers more natural-feeling SDR skin tones.
'Hello, is that the loans department?'
This last point is less a complaint and more a bit of advice. So here's some more: if you can find £ without doing anything illegal or stupid, then the VPL-VW790ES is a brilliant way for any home cinema lover to spend it.
Reference-grade, despite my minor gripes.
VERDICT
Recommended
Sony vpl-vw790es review
Sony's laser-focused VW790ES manages to make HDR look not just good but great, breaking new ground for home cinema projection.
Add your review
Best Sony vpl-vw790es prices ?
MORE DEALS

See also TOP 15 projectors
SPECIFICATIONS
3D: Yes. Active shutter 4K: Yes. 4,096 x 2,160 resolution HDR: Yes. HDR10; HLG CONNECTIONS: 2 x HDMI inputs (v2.0); USB service port; Ethernet service port; RS-232C; IR control; 12V trigger BRIGHTNESS (CLAIMED): 2,000 Lumens CONTRAST (CLAIMED): 'Infinity:1' (dynamic) ZOOM: 2.06x DIMENSIONS: 560(w) x 223(h) x 496(d)mm WEIGHT: 20kg
FEATURES: SXRD laser projection system; X1 for Projector processor; Dynamic HDR Enhancer; vertical (+85/-80%) and horizontal (+/-31%) image shift; powered focus, zoom and image shift; 1:38-2:83:1 throw ratio; claimed 24dB fan noise; 4K Motionflow processing; Dual Contrast Control; Super Resolution Reality Creation; 4K/60Hz max video support
PARTNER WITH
PIONEER UDP-LX800: Double up on premium hardware with Pioneer's universal disc-spinner. This heavyweight hero is as comfortable with UHD platters as it is with CDs, SACDs and hi-res files. A stunning performer.
3. The chassis design is carried over from Sony's previous VW760ES 4K model