Samsung's Q8 QLED TV is another stunning performer – but John Archer wishes it was a bit Less expensive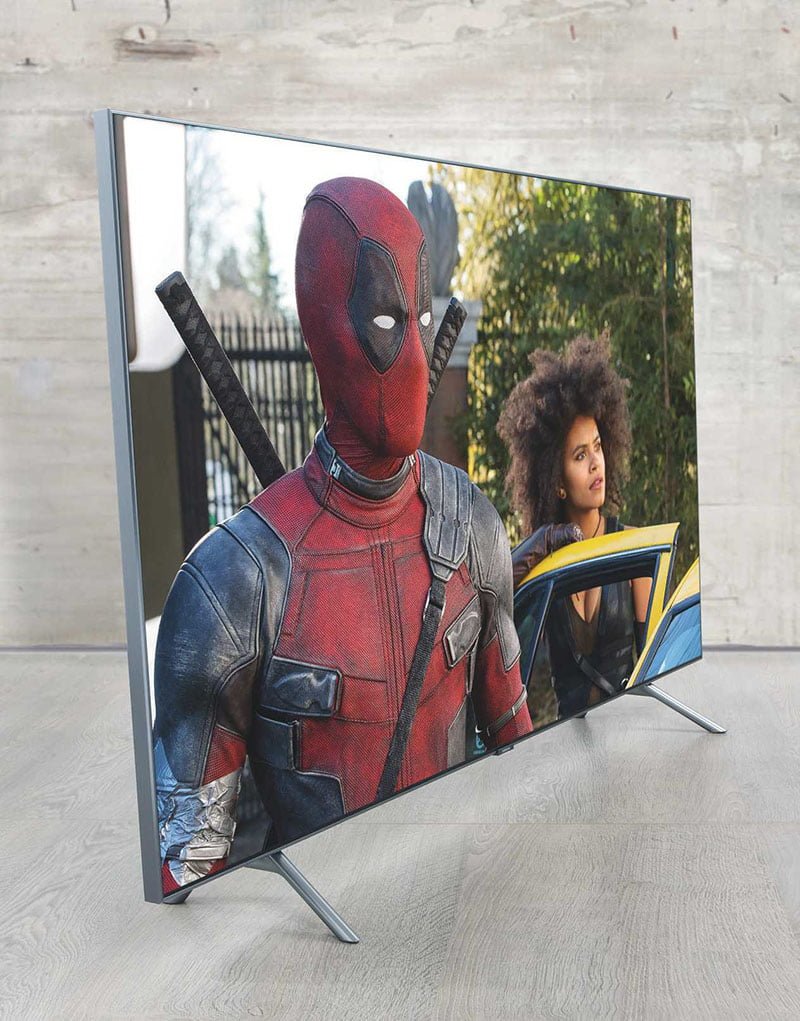 PRODUCT: 65in LCD TV with direct lighting, local dimming and QLED Quantum Dots
Position: Below the flagship
Q9FN in Samsung's 4K range
PEERS: Samsung QE65Q9FN; Sony KD-65ZD9
7Review earns Amazon affiliate commissions from qualifying purchases. You can support the site directly via Paypal donations ☕. Thank you!
Should not buy anything from AudioAffair.
See also TOP Televisions
and The best OLED TV deals 2022: get an awesome OLED at the lowest price
Samsung's flagship flat screen for 2018, the QE65Q9FN, is the best LCD TV I've ever experienced.
Its combination of astonishing brightness and the sort of black levels only OLED TVs used to manage make it a dream to watch.
The lure of the QE65Q8DN on test here is that it offers much of the Q9FN's core technology for a lower price.
Although that price still isn't exactly cheap…
This technology kicks off with Samsung's QLED colour system, which uses Quantum Dots (housed in metal sheaths) to increase the colour volume available.
This goes hand in glove with high dynamic range playback, especially when there's more than 2,000 nits of peak brightness to play with…
The QE65Q8DN also employs a direct backlighting system with local dimming.
This is now a feature of Samsung's QLED range after it flirted last year with edge LED engines. The aim is to deliver a greater contrast and more even black levels.
Where this model falls short of its top-of-the-range sibling is in the number of individual dimming zones used. On the Q8 there are 40; on the Q9 there are 400.
Its ability to effectively manage its light output will therefore be reduced.
This set isn't as bright either, measuring around 300 nits less on a 10 per cent white HDR window. Yet at 2,100 nits, it still remains one of the punchiest displays around.
Design disconnection
Further differences concern the TV's design.
In particular, it uses connections built into its main bodywork rather than an external connections box.
The connectivity itself is the same, with four full-bandwidth HDMI inputs, three USBs and built-in Wifi and Bluetooth. But not using an external box means you can't get away with just a single cable running into the screen.
Channelling in the TV's feet and rear panel help you hide cabling away. These feet are also a change from the QE65Q9FN, which uses a centrally mounted bar-style stand.
Switching to twin feet means you need a fairly wide bit of furniture.
The QE65Q8DN retains Samsung's Ambient Mode, which can run a digital artwork or photograph onscreen at low power when you're not watching it, rather than just presenting a big black rectangle to the world.
Other smart features come courtesy of the second generation of Samsung's home-grown Eden platform, which is a slick, compact, easy-to-customise system that combines effectively with intuitive and wide-ranging voice control.
I've been expecting you
This Samsung performs almost exactly as I'd imagined it would from its specification differences with the Q9FN. Which is mostly a very good thing.
Its contrast is outstanding, with SDR and HDR content alike. Its impact is at its most dramatic with HDR's much wider light range.
During the night-time fight between Thor, Captain America and Iron Man in Avengers: Assemble on 4K Blu-ray, black levels are deep to a degree you might not expect from LCD technology.
Bright parts of this sequence, such as Iron Man's power source and Thor's lightning, look wonderfully intense.
Delivering such extremes of light on screen simultaneously makes you 'get' what HDR is all about (note that the Q8DN doesn't support the Dolby Vision format – just HDR10, HLG and HDR10+).
The picture doesn't just deal in extremes of light, either.
In fact, there's slightly more visible shadow detail in the darkest parts of the image here than I experienced with the step-up Q9FN (which occasionally loses some of the darkest details on its way to delivering the inkiest black levels in the LCD TV arena).
The TV is also an excellent colour performer.
It handles the wide colour gamuts of the various superhero outfits on the Avengers: Assemble 4K Blu-ray with spectacular lustre and authority, marrying ultra-rich saturations with subtle variation. And thanks to Samsung's QLED technology
1. Direct-lit like the Q9FN, but with fewer local dimming zones
2. Samsung's 'One Remote' is joined by another, more traditional, zapper
colours also look fulsomely saturated; there's none of that washed-out, thin look to tones seen with screens that push their luminance further than their colour range can support.
Sharp shooter
The QE65Q8DN's pictures look spectacularly sharp and detailed with native 4K content.
The extra refinement the Avengers: Assemble UHD disc gives you over the HD version is delivered beautifully, and hits home right across the 65in canvas.

This sharpness doesn't look forced. There's no sense of excessive grittiness in the picture, or of harsh edges appearing exaggerated or ghosted.
You can push the set's sharpness adjustment if you wish; my advice is to go no higher than its 40 setting.
An excellent colour performer – the Avengers' outfits are delivered with lustre and authority
Samsung's upscaling is strong, remapping HD sources to the 3,840 x 2,160 panel with panache and delivering a strong sense of 4K detail.
Image clarity holds up well during Avengers: Assemble's action moments, without the need to call in Samsung's motion processing.
This is just as well, actually, given that the QE65Q8DN's motion processing is a little clumsier than I'd like – at least if you stick with its Auto mode.
This causes regular and noticeable unwanted side effects such as flickering and smeary haloes.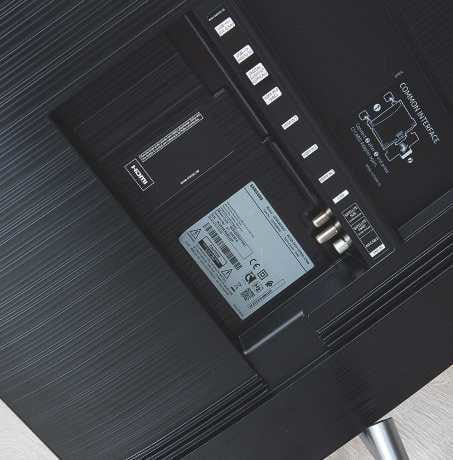 If you really feel the desire to apply motion processing to the Samsung's pictures without messing up the image, try selecting the Custom option with Blur and Judder reduction components set to less than five.
Having found a chink in the TV's picture armour, I also need to discuss a couple more. The biggest issue (considering this TV's premium status) is the appearance of faint backlight blooming and blocking around objects during extremely high-contrast HDR scenes.
This can extend over quite large parts of the image at times, as you'd expect from the relatively limited number of dimming zones the TV deploys.
In fact, it's probably a testament to Samsung's outstanding dimming system management that the backlight blooming isn't more pronounced.
That said, its impact occasionally distracts during high-contrast scenes that contain a lot of motion.
And if you're watching a wider than 1.85:1 aspect ratio film, the blooming effect can momentarily creep into the black bars above and below the picture.
As with the Q9FN, the Q8DN only supports a pretty narrow optimum viewing angle.
Colour and contrast reduce from more than around 25-30 degrees, and the aforementioned blooming around bright objects becomes more noticeable.
Things return to a positive vein with the TV's audio.
Despite not being visible from the front, the Q8DN's speakers produce a rounded, clear and smooth sound underpinned by well-integrated bass.
Dynamic soundtrack moments are dealt with well, with a lively but seldom harsh representation of subtle treble detailing. Voices are consistent and easy to distinguish too.
Samsung's new Smart Sound option does a good job of automatically adjusting the tone and balance to best suit the type of content you're playing.
The question
Evaluating the QE65Q8DN is made complicated by its pricing. At the time of writing, it was retailing for just £ less than Samsung's 65Q9FN, which is brighter, bundles a One Connect box and doesn't suffer the same light blooming issues. The set remains easy to recommend, however, and I wouldn't be surprised to find its price being trimmed in the not too distant future
VERDICT
Recommended
SAMSUNG QE65Q8DN Review
Samsung's step-down QLED model is an emphatically good LCD TV, although the performance gap between it and the Q9FN is bigger than the current price suggests.
Add your review
Best SAMSUNG QE65Q8DN prices ?
MORE DEALS

See also TOP Televisions
and The best OLED TV deals 2022: get an awesome OLED at the lowest price
Specifications
3D: No 4K: Yes. 3,840 x 2,160 HDR: Yes. HDR10; HLG; HDR10+ TUNER: Yes.
Freeview HD; Freesat HD CONNECTIONS: 4 x HDMI inputs; 3 x USB ports; optical digital audio output; RF input; Ethernet port SOUND (CLAIMED): 40W BRIGHTNESS (CLAIMED): 1,500 nits CONTRAST RATIO (CLAIMED): N/A DIMENSIONS (OFF STAND): 1,450(w) x 830(h) x 58.7(d)mm WEIGHT (OFF STAND): 26.5kg
FEATURES: Built-in Wi-Fi; Bluetooth; multimedia playback; Q Engine video processor; Samsung QLED Quantum Dot technology; voice control; Eden 2.0 smart system; direct backlighting with local dimming
PARTNER WITH
SAMSUNG HW-MS650:
Launched last year, this soundbar musters a fine bass delivery despite not shipping with a subwoofer, and unearths film and music subtleties with ease. Slick app control too.
3. The TV integrates both Freeview and Freesat tuners