If you think that all Italian speakers have a certain look and sound, Rosso might make you think again reckons DavidVivian. Read our Rosso Fiorentino Pienza 2 Review.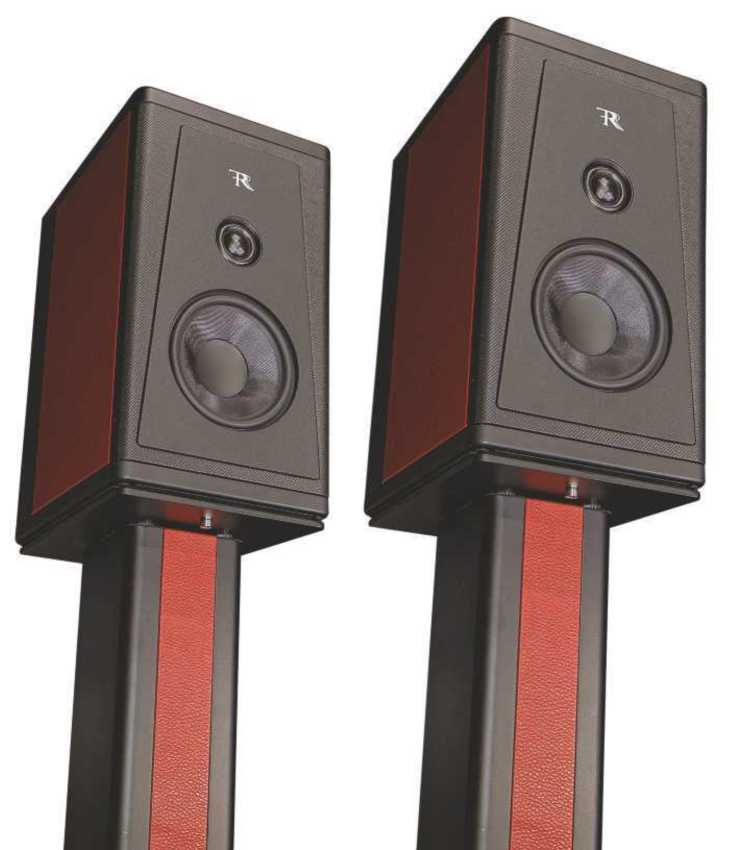 Italianate. That's a word I haven't written in a long while. Back in my early days as a motoring journalist, when adjustable steering columns were the preserve of luxury cars, it was often used to categorise the kind of driving position, common among less costly Italian models, that demanded a quasi-racer, reclined posture best carried off, if you were a bloke, by wearing a flat cap and shades and a cigarette hanging languidly from your bottom lip.
I feel almost guilty bringing it up, but there's no way I'm going to get through this review of Rosso Fiorentino's Pienza 2 standmount without discussing the very particular way luxury Italian hi-fi loudspeakers look, feel and sound. The clue rests with the word 'luxury'. It's become something of a cliche, but it serves Italianate-ness well in this instance. It's the quality that binds Italian brands such as Sonus faber, Diapason, Chario and Opera together: the idea of the loudspeaker as an item of fine,
DETAILS
PRODUCT Rosso Fiorentino Pienza 2
ORIGIN Italy
TYPE 2-way standmount loudspeaker
WEIGHT 9kg
7Review earns Amazon affiliate commissions from qualifying purchases. You can support the site directly via Paypal donations ☕. Thank you!
See also TOP 10 Subwoofers
DIMENSIONS (WxHxD) 190 x 310 x240mm
FEATURES
25mm silk dome tweeter

140mm coated glassfibre mid/bass driver

Quoted sensitivity: 86dB/1W/1m (8ohm)
DISTRIBUTOR Mana Audio
WEBSITE rossofiorentino.com manaaudio.co.uk
hand-crafted Italian furniture honouring the timeless marriage of real wood and supple leather; a look that enhances the surrounding decor rather than challenging it; a sonic presentation that's elegant, smooth, warm and inviting with no brittleness, brightness or jagged edges. It's why, by and large and in the right system, we love Italian speakers.
And it's why the Pienza 2 is more than a little intriguing. Expectations teasing a trad medley of polished timber and soft, fine-grain hide are quickly managed when you ease it from the carton. As supplied, try part aluminium clad high-density fibreboard (HDF) enclosure clothed in a dark, shades-of-carbon textured but soft-to-touch material and, here's the kicker, brown crocodile 'skin' leather side panels. Kind of techno meets jungle. Weighty, dense, inert to the knuckle and immaculately built hits all the right Italianate notes, but the overall aesthetic is boldly alternative. Other slightly less 'out there' finishes are available. But only slightly…
Naturally lit clarity married to an effortless sense of flow and lucidity
I touched on Rosso Fiorentino founder and boss Francesco Rubenni's pitch-perfect back story when I reviewed the Florence-based company's entry-level floorstander, the Elba (HFC 422) – now Elba 2. Suffice to say he remains as steeped in his passion for live music – a staple of the company's famously idyllic listening room, La Sala del Rosso – as he does the science of acoustics and speaker design. This, for the most part, resides in the loftier regions of the high-end. But the Pienza 2 is the junior member of the more accessible Prestige series that nevertheless subscribes to the same 'family sound' as the rest of the RF series and, likewise, has been benchmarked against live music in La Sala del Rosso. Effectively, it's the standmount equivalent of the company's Certaldo 2 floorstander from the same Prestige lineup.
That means a two-way design claiming a frequency range of 50Hz to 30kHz and 86dB sensitivity. It uses a 140mm mid/bass driver with a coated glass fibre composite cone that crosses over to the 25mm, double magnet silk dome tweeter at 2.5kHz. The crossover design is claimed to limit impedance variation, making the Pienza 2 compatible with a wide range of amplifiers, and it uses high-grade inductors and film resistors together with capacitors customised by ClarityCap.
Contributing to the rear-ported, multi-layer enclosure's weighty, nuggety feel, the aluminium baffle and side panels incorporate damping pads to further resist enclosure resonance. Bespoke attention to detail continues with the internal wiring, which is made by Rosso Fiorentino using OFC copper and rhodium-plated connectors. And while the Pienza's optional dedicated heavyweight stand (which will set you back an additional £) is designed to optimise sound quality, the complementary aesthetic clearly plays a big part in turning an already extraordinary standmount into an artistic statement. Park a pair of Pienzas on these matching stands in your living room and people will talk.
Sound quality
Maybe even when the music starts. It doesn't matter if it's the streamed Tidal Master of Danny Elfman's massive and majestic soundtrack for Dr Strange In The Multiverse Of Madness, this isn't a speaker that stops conversations with weaponised decibels, souped-up stereo, detonation-class dynamics or pumped, viscera-rippling slam. It's far too couth and composed for that. Even treated to a serious injection of quality Watts from Chord's Hugo TT2 (HFC 468) DAC/preamp directly driving ATC's 150W per channel P1 (HFC 397) power amplifier, it never sounds obviously 'loud'. Instead, the presence of the music swells and gradually immerses, a subtly persuasive process rather than a crude grab for your undivided attention.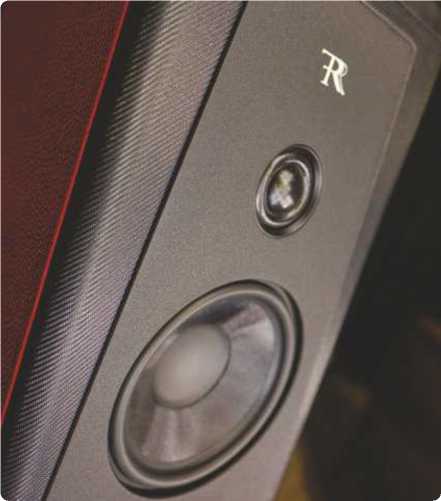 Weighty, dense and inert to the knuckle, this is an immaculately built standmount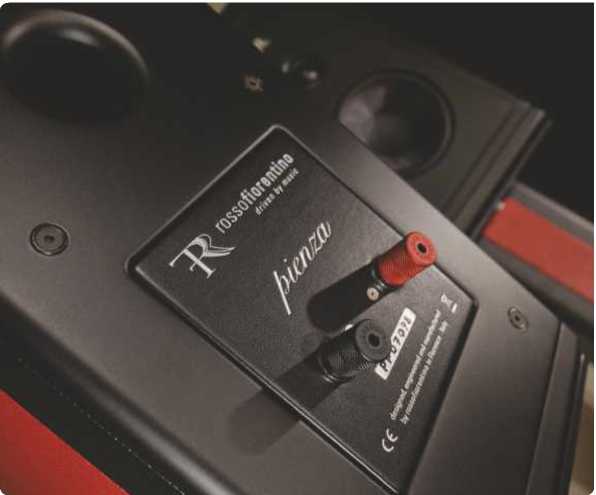 This kind of performance speaks of several things: low distortion, ideal driver integration and, indeed, drivers that are essentially 'quiet' with a low quotient of spurious mechanical noise. The upshot sounds natural and unforced, leading to naturally lit clarity married to an effortless sense of flow and lucidity. Add to that superbly natural tone and texture, and it's easy to appreciate how stealthily the Pienza 2 seduces without resorting to any form of sonic histrionics.
Some will think the presentation too reserved, a tad polite. It's a totally understandable first impression. They need to listen for longer. The absence of artifice and sprayed-on sparkle maybe less than impressive initially, but – in the long run – any speaker that embeds you in the fabric of music rather than contemplating the mechanics of the 'hi-fi' is getting a lot right. And it goes for the believable way this speaker images and separates, too. Placed on its dedicated stands and pulled just a metre clear of room boundaries, the Pienza 2 projects a soundstage that's broad and deep and convincingly serves the Hugo TT2's rare ability to carry tightly focused ambient detail right to the edge.
The sinuous, slow-burning Stranger with Michael McDonald on vocals and keys, Joe Walsh on guitar and Ringo on drums from Edgar Winter's album Brother Johnny, isn't exactly a model of hear-through clarity, having a somewhat 'soft', uber-analogue (as played on an ancient budget turntable with a worn stylus) tonal shading -characteristics that do McDonald's famously muffled delivery no favours at all. Rather than labour the production's tilted tonal pallet, the Rosso goes with it, but manages to unearth more low-level detail and clearer vocal enunciation than ostensibly more explicit speakers, faithfully tracking the languid tempo while sounding open, uncompressed and, best of all, deeply in the groove.
Conclusion
Italianate. In loudspeaker terms, a specific look, standard of build and sound profile. The Pienza 2 nails all three. I kind of expected that. What sets it apart, and perhaps makes it more appealing to people not usually drawn to the standard Latin template, is the more daring style and a sonic character that preserves the elegant elements of natural tonality, balance and even handedness without ever lapsing into overt lushness
OUR VERDICT
LIKE: Crocodile style; build; beguiling sound
DISLIKE: It's not the snappiest-sounding speaker around
WE SAY: A standmount to covet in every sense
Best Rosso Fiorentino Pienza 2 prices ?
MORE DEALS

See also TOP 10 Subwoofers
HOW IT COMPARES
If distinctive design and superb sound are the brief, the closest rival comes not from Italy but Scotland. Fyne Audio's F1-8 (HFC 473) is larger and more expensive, but combines talkingpoint presence with exceptional sonics. Like the Pienza 2, it has that'natural fibre' quality -nothing seems contrived or dialled up to impress. Where the F1-8 moves slightly ahead is in its ability to conjure scale and dynamic freedom that would be remarkable in a strapping tower. It also incorporates an ability to unearth detail right down to the noise floor and project solid, full-blooded images into the room with almost tangible dimensionality and exacting precision.