Steve Withers gives the more 'affordable' models of Paradigm's new speaker range a spin.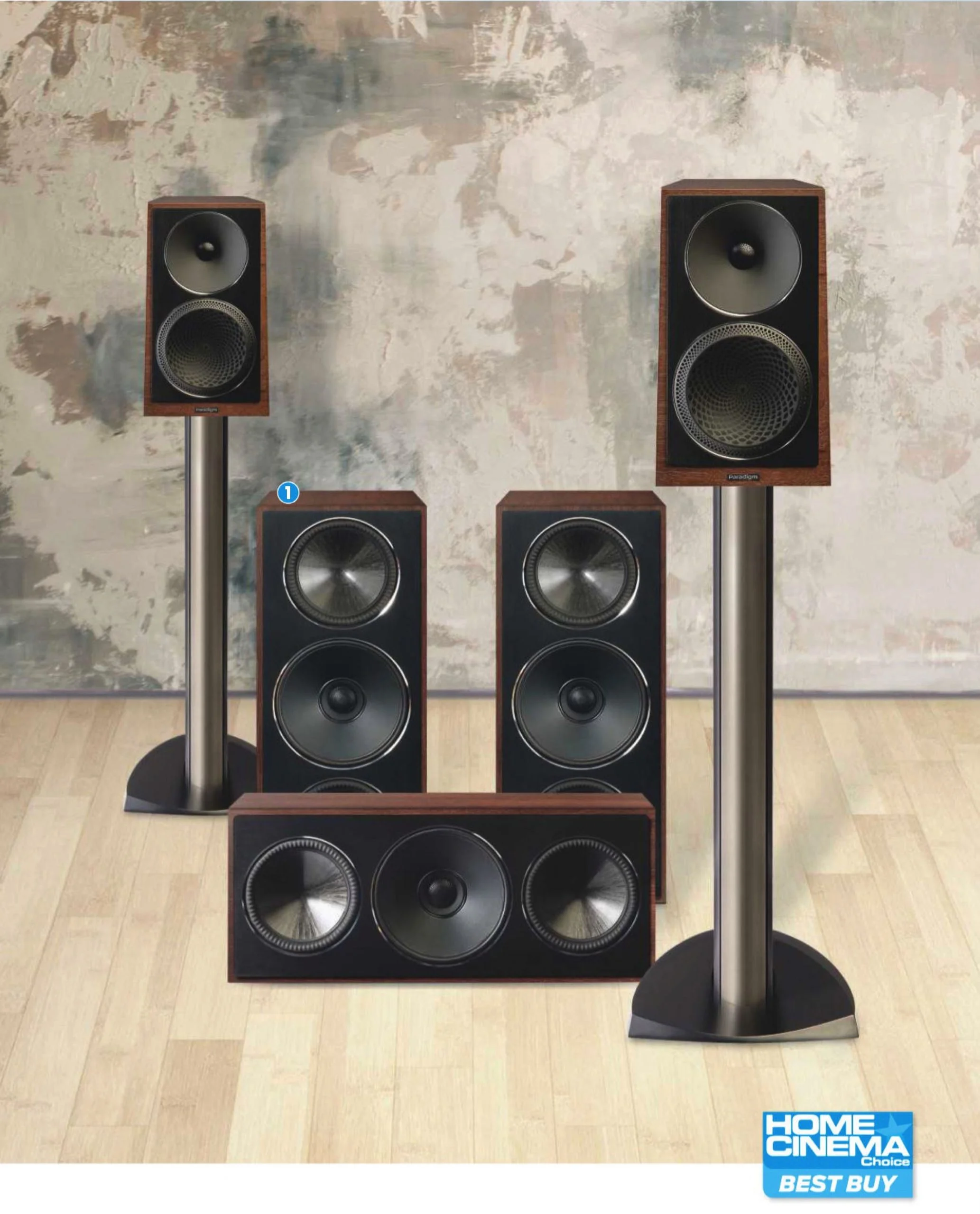 av info
PRODUCT: LCR and bookshelf speakers
POSITION: Second to Paradigm's flagship Persona range
PEERS: Bowers & Wilkins 700 Series; M&K Sound 150 Series; KEF R Series
WEBSITE: www.paradigm.com
The Founder Series is the first new range of speakers released by Canadian corp Paradigm since founder Scott Bagby returned in 2019 – which explains the name. Bagby, who launched the brand in 1982, sold his majority stake in 2005 and left in 2009, but has now reacquired full ownership of Paradigm and sister brand Anthem. And he's back with a bang.
The Founder Series currently comprises six models, and all are designed to bring high-end performance (some more high-end than others) and a touch of luxury to hi-fi and home cinema systems. They draw on innovations from Paradigm's award-winning – and ultra-expensive – Persona range [HCC #305], but add a host of new technologies when it comes to driver design and cabinet construction.
So this new series, which ranges below the Persona, is not just a case of trickle-down tech, and the company is very proud to point out the speakers are designed, tested, engineered and manufactured at its own facility in Toronto.
The range is headlined by a trio of floorstanders – the Founder LOF, the Founder 100F, and the hybrid active/ passive Founder 120H. There's also the Founder 90C, a dedicated (and fairly big) centre speaker designed to complement the size and response of the floorstanders.
Of more interest to home cinema fans (and bank balances) are the 70LCR and Founder 40B speakers. The former is a three-way sealed unit designed to be used horizontally as a compact centre speaker, or vertically for front and surround duties. The latter is a two-way ported bookshelf speaker that can double as either a stereo pair or the rears in a multichannel system.
The Founder Series doesn't represent a paradigm shift (pun intended) when it comes to speaker cosmetics, with fairly simple-looking cabinets, magnetic black fabric grilles, and two pairs of binding posts for those who favour bi-wiring or bi-amping. However, the build quality is exceptional, and the 70LCRs in particular are deceptively heavy compared to their physical dimensions.
7Review earns Amazon affiliate commissions from qualifying purchases. You can support the site directly via Paypal donations ☕. Thank you!
See also TOP 10 Subwoofers
RECOMMENDED VIDEOS FOR YOU...
Give these speakers the 'tap test' and you'll discover a pleasingly inert construction with bracing that's fused directly into the walls of the enclosure. This requires the cabinet to be folded around the frame as a single piece, which is reinforced by additional braces. Drivers are then mechanically decoupled from the cabinet via Paradigm's new Shock-Mount elastometer suspension system.
And the Founders aren't just well-made, they're beautifully finished too, with a choice of Walnut, Black Walnut, Midnight Cherry or Piano Black.
While not as costly as the Persona range above, the Founder Series is still aimed at the well-heeled, with the 70LCR costing £ a speaker, and the 40B setting you back £ for a pair. The system reviewed here is composed of three 70LCRs and two 4OBs, which clocks in at £ before you've even added a subwoofer – Paradigm's Defiance lineup would be an obvious choice.
But it's not just the natty finishes that account for these serious price tags; all Founder models flaunt proprietary technologies. The AL-MAC dome tweeter, for example, is a new concoction blending aluminium, magnesium and ceramic materials, mounted in an Oblate Spherical Waveguide (OSW) to maintain sonic focus, and dressed > in a miniature version of Paradigm's Perforated Phase- Aligning (PPA) lens (also a feature of the Persona models). The 40B then sports a new 6in AL-MAG bass/mid driver, with PPA lens and funky Active Ridge Technology (ART) surround, while the 70LCR has a dedicated Sin AL-MAG midrange driver, with the speaker's tweeter sited in the middle of its cone.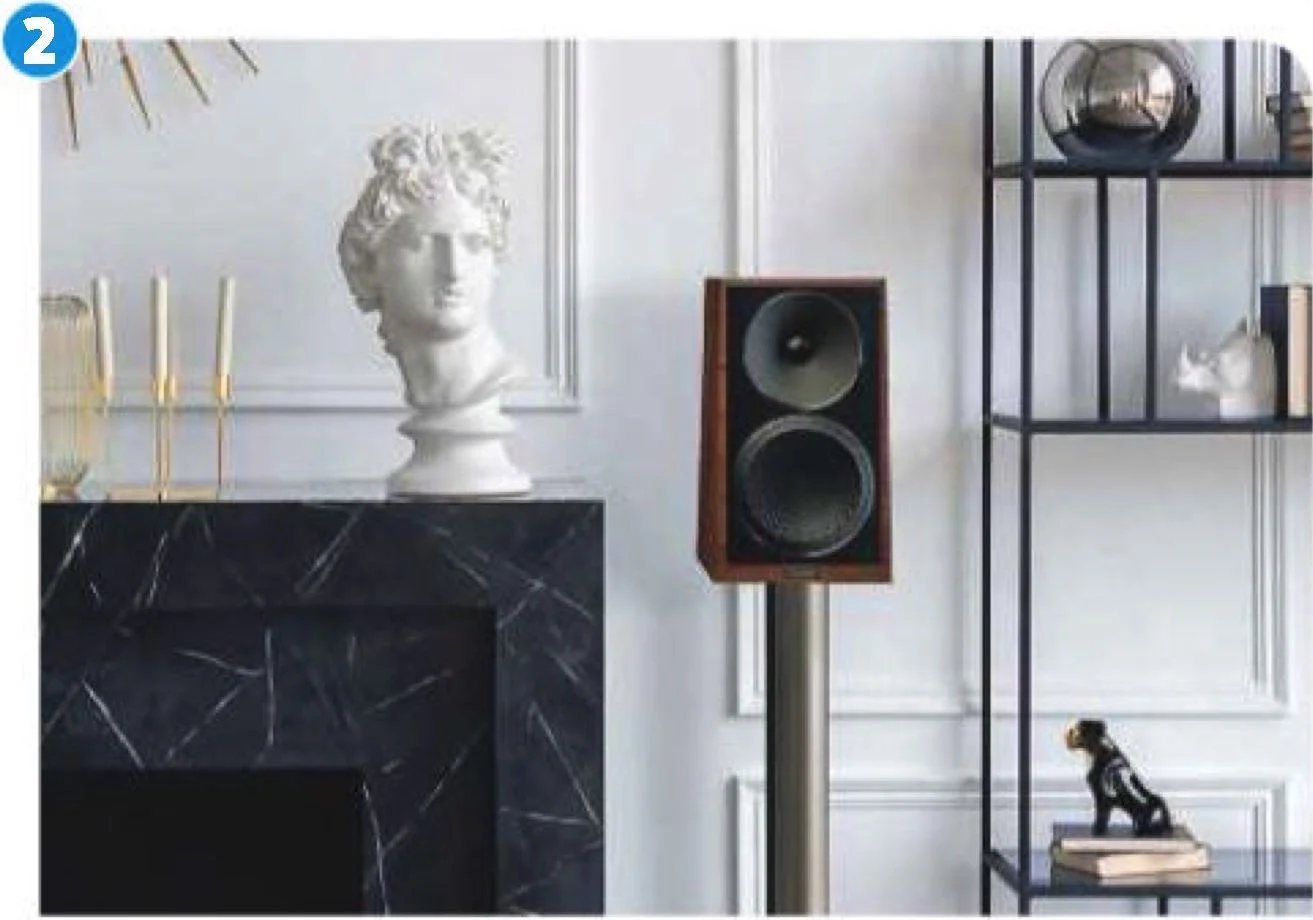 To boost the 70LCR's performance at the lower end, it features two new 5.5in CARBON-X bass drivers. The resulting symmetrical config gives you a speaker that can be used vertically or horizontally, the latter with a relatively low height making placement more flexible.
Which brings us on to how we installed these speakers into a system. You could simply use 70LCRs for the front and rear channels – producing a nicely balanced system
In use, the Founders prove to be an electrifying listen, with remarkable detail and control allied to a lush progression through the frequency band. The performance is utterly commensurate with the price, with no obvious shortfall and plenty of positives.
David Gilmour's Live at Pompeii (Blu-ray) immediately reveals this system's remarkable precision, as it reproduces the live show's complex musical arrangements with impressive fidelity and staging. The 5.1 mix gives all the instruments a chance to shine, and the Founders are happy to oblige. Whether it's creating an uncongested midrange for the bass and drums that drive What Do You Want From Me, layering in the ethereal guitars that weave their way through Wish You Were Here, providing a sparkling treble that's free of sibilance during The Great Gig In The Sky, or reproducing the soaring solo at the end of Comfortably Numb, these speakers never miss a beat.
Such a performance obviously dovetails with movies too. The opening robbery sequence in Wrath of Man (Blu-ray) delivers effects that require scale and range – from the metallic crunch of a door being torn off, to the stun grenade that explodes with a disorientating bang followed by a high-pitched whine and all are handled with skill. Later, a gunfight scene becomes a masterclass in visceral realism.
Ricochets retain an uncluttered clarity as they ping around the room, and the entire soundstage seems awash with energy, creating a powerful sense of scale without losing the finer details. It's a wonderfully nuanced performance.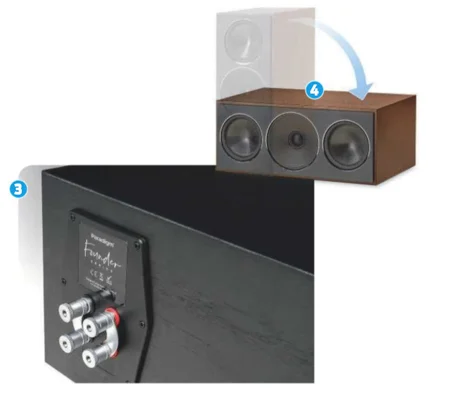 Founder 70LCR
DRIVE UNITS: 1x1in AL-MAC tweeter; 1 x bin AL-MAG midrange driver; 2 x 5.5in CARBON-X bass drivers
ENCLOSURE: Sealed
FREQUENCY RESPONSE (CLAIMED): 79Hz-23kHz
SENSITIVITY (CLAIMED): 92dB
POWER HANDLING (CLAIMED): 220W
DIMENSIONS: 204(w) x 480(h) x 313(d)mm
WEIGHT: 13.6kg
Founder 40B
DRIVE UNITS: 1x1in AL-MAC tweeter; 1 x bin AL-MAG mid/bass driver
ENCLOSURE: Ported
FREQUENCY RESPONSE (CLAIMED): 69Hz-23kHz
SENSITIVITY (CLAIMED): 92dB
POWER HANDLING (CLAIMED): 150W
DIMENSIONS: 197(w) x 3b8(h) x 128(d)mm
WEIGHT: 11.3kg
tested with
WRATH OF MAN: Still missing – for unexplained reasons – from cinema, streaming or disc in the UK, this Guy Ritchie/Jason Statham action thriller can be picked up on US Blu-ray. The disc is entirely bereft of extra features, but the 5.1 soundmix is satisfyingly brutal, the image is sharp, and the movie is plenty of fun.
Sticking with revenge, the 4K disc of Star Trek II: The Wrath of Khan has a Dolby TrueHD soundtrack that the Founders deliver with a real sense of bravado. James Horner's rousing score is spread across the three 70LCRs with breadth and dynamism, the home cinema aspirations of these speakers demonstrated by a brilliantly balanced front soundstage.
This sense of tonal cohesion extends to the system as a whole, and while you could also use 70LCRs at the rear, the capable and more affordable 40Bs make for excellent surround channels. During the battle in the Mutara Nebula, energy crackles from speaker to speaker, and phaser fire blasts precisely across the room.
The centre 70LCR brings accuracy to dialogue, ensuring that every syllable is well-defined. Whether it's Khan whispering quotes from Moby Dick, or Kirk yelling his nemesis' name in over-the-top fashion, this speaker has you covered, helped by the Founder Series' neutral voicing. And it proves equally effective in vertical or horizontal orientation.
Superior sound
Powerful and refined, with genuine scale from relatively small cabinets that's never at the expense of fine detail… this is an ideal performance for anyone looking to build their own home cinema. You'll need deep pockets, but those who splash out will be rewarded by a set of speakers that combines classic design with superior sound ■
Best buy
PARADIGM FOUNDER 70LCR/40B 5.0 Review
Living up to their name, these speakers lay down a solid sonic foundation, employing advanced driver tech and cabinet designs to deliver precision, control and superior dynamics.
Add your review
Best PARADIGM FOUNDER 70LCR/40B 5.0 prices ?
See also TOP 10 Subwoofers