Panasonic TX-50DX750 Review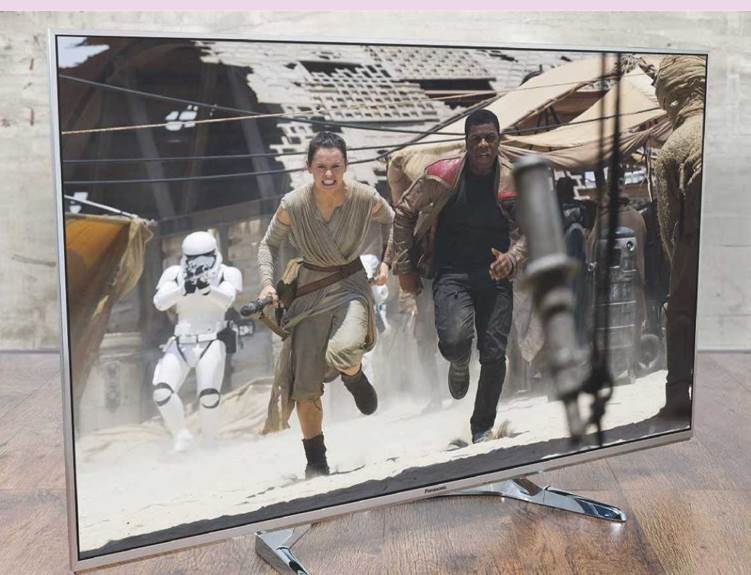 50in 4K HDR TV
POSITION:
Below the DX802 and DX902 models in Panasonic's 2016 range
PEERS:
Sony KD-55XF8505; Samsung 49MU7000
7Review earns Amazon affiliate commissions from qualifying purchases. You can support the site directly via Paypal donations ☕. Thank you!
TIME ON TEST: 18 months
REVIEWER: Mark Craven
RELEASED BACK IN Spring 2016, Panasonic's TX- 50DX750 is now two years old. In the world of consumer TVs, that makes it practically ancient; Panasonic, and other brands, have moved on a bit since. Yet outside of the most devoted AV addict, we don't change our flatscreen each year with each new picture quality/format progression.
So how well has this TV performed, and where, if at all, does its age begin to show?
What's good about it?
Although a mid-range set, the DX750 looks pretty swish. Its silver bezel is slim enough to allow the screen to blend into whatever room it's sited, and Panasonic's 'Switch Design' desktop stand – which lets you arrange its twin feet into four different positions, depending on your personal taste/available space, is a useful feature. The remote is silver too, which makes it easy to spot amongst a herd of black ones.
A 4K HDR display, the DX750 offers pleasing image quality. Even at this relatively modest screen size, the improved resolution of UHD Blu-ray and satellite/ streamed 4K sources is readily apparent. And its sharpness isn't marred by any overt image noise from over-eager processing – this screen marked the 2016 entry point for Panasonic's Studio Master HCX engine.
With SDR 4K content, it's a real crowd-pleaser. Sky Q's 3,840 x 2,160 sports coverage, for instance, is a feast of finely etched detail; last month's live broadcast of the royal wedding looked staggeringly beautiful.
HDR playback is accomplished, too. This isn't a massively bright display, nor one offering the widest colour gamut, and I've experienced clipped highlights and banding with certain material, such as the sunlit skies in I Am Legend. Yet for much of the time these artefacts aren't disastrous, and the set's ability to deliver the richer
With SDR 4K, this is a real crowd-pleaser. Sky Q's sports coverage is a feast of finely etched detail
dynamics and colour vibrancy of 4K Blu-rays is undeniable. Choice cuts, such as Planet Earth II or The Revenant, are presented beautifully.
Motion handling isn't the TV's strongest feature, nor a weak spot. I've experimented with the preset modes, and customisation tools, of Panasonic's Intelligent Frame Creation engine, but typically leave them deactivated as I find even the occasional frame interpolation artefact very jarring. Left to its native devices, the TV naturally exhibits some motion blur, but isn't a major concern.
Panasonic's Firefox OS provides a decent smart interface. It's crisp and uncomplicated, and proffers a healthy roster of streaming apps, joined by catchup TV via Freeview Play. I've even found myself messing around with some of the freeware gaming titles. The oversized Netflix key on the remote is easily hit by accident though, causing the app to launch when you don't want it to.
What's not so good about it?
A particular niggle that has cropped up during my time with Panasonic's 50-incher is its 4K-capable HDMI provision. There are only two such inputs, which is potentially limiting depending on how you run your sources; if everything is fed via an AVR then you'll be fine, but most people don't, and I found the Panasonic sometimes wasn't happy adding/removing 4K devices. On occasions a 4K source (Blu-ray player, for instance) would work faultlessly, yet if swapped out for a day and then swapped back in, I'd get nothing beyond a black screen. This is where it pays to remember that the HDMI standard can be fussy about the order in which hardware in the chain is booted up, but I've had less frustrations with other TV marques.
As mentioned earlier, the TV's lack of native brightness does impose a limit on its HDR impact – particularly as newer TVs have ramped up their efforts – and its edge LED implementation can introduce some eye-sores.
Black levels often appear rock-solid (especially if viewed in an environment with a little ambient light), but the DX750 doesn't have the backlighting nuance to dance through trickily contrasted scenes unscathed. Knocking Panasonic's Adaptive Backlight Control feature down a step, or deactivating it completely, does result in a more stable presentation, but also reduces some of the impact of the TV's black level.
New-breed models are not only more accomplished with HDR (and offer HDR10+, adopted by Panasonic this year, or Dolby Vision) – they offer smarter smarts too. Panasonic's 2018 TVs will be getting firmware updates to support Google Assistant and Amazon Alexa (a trend widespread among other brands too), so if you fancy conversing with your TV, this isn't the model for you (voice control is achievable through Panasonic's TV Remote App, but it's hard going and pretty basic).
Should I buy it?
The TX-50DX750 has long since disappeared from retailer shelves, replaced in 2017 by the EX range, with FX models arriving now. It would be an easy recommendation, however, if purchased second-hand at a bargain price, provided it's still in good condition.
More generally, though, this TV shows that second-tier 4K HDR displays can still dazzle. You shouldn't be too downhearted if your budget stops you shopping in the luxury aisles. Nor is a two-year-old telly already destined for the scrap heap, even if the market is getting smarter, and the HDR formats more convoluted…
VERDICT 4/5
Although follow-up models have greater feature sets and improved processing, this 2016 TV still makes for an accomplished mid-range 4K HDR display.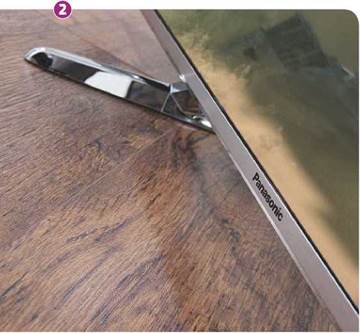 3D: Yes. Active 4K: Yes. 3,840 x 2,160 HDR: Yes. HDR10; HLG (firmware update) TUNER: Yes. Freeview HD CONNECTIONS: 4 x HDMI inputs; headphone jack; optical digital audio output; 3 x USBs; Ethernet port; component/composite SOUND (CLAIMED): 2 x 10W BRIGHTNESS (CLAIMED): N/A CONTRAST RATIO (CLAIMED): 'Supreme Contrast' DIMENSIONS (OFFSTAND): 1,115(w) x 647(h) x 40(d)mm WEIGHT (OFFSTAND): 16kg
FEATURES:
Studio Master HCX processing engine; HDR remapping; edge LED lighting with local dimming; Ambient Sensor; colour management system; Dynamic, Normal, Cinema, True Cinema and Custom image presets; Freeview Play; Firefox smart TV system (My Home Screen 2.0); built-in Wi-Fi; 4K/HDR Netflix/ Amazon support; 1800Hz BMR IFC; quad core processor; HDCP 2.2 support on two HDMI inputs; Switch Design desktop stand
1. When it launched in 2016, Panasonic's 50DX750 retailed
2. The Switch Design stand can be arranged in four different styles