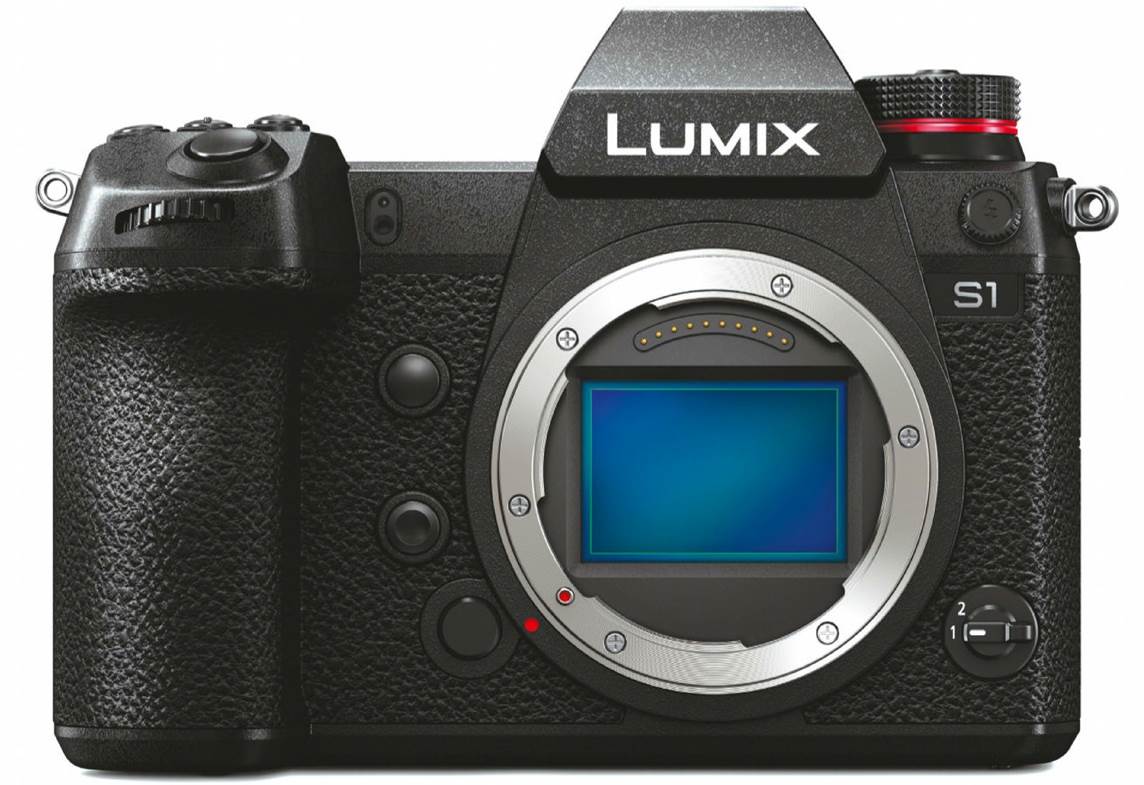 Above
Big and beefy
Although it's a large camera, the single grip is well-shaped and comfortable to hold
Opposite
Weather-sealed
Seals at every joint and control keep moisture and dust away from the electronics inside
Right
Larger controls
Panasonic has scaled up the controls in comparison with its Micro Four Thirds cameras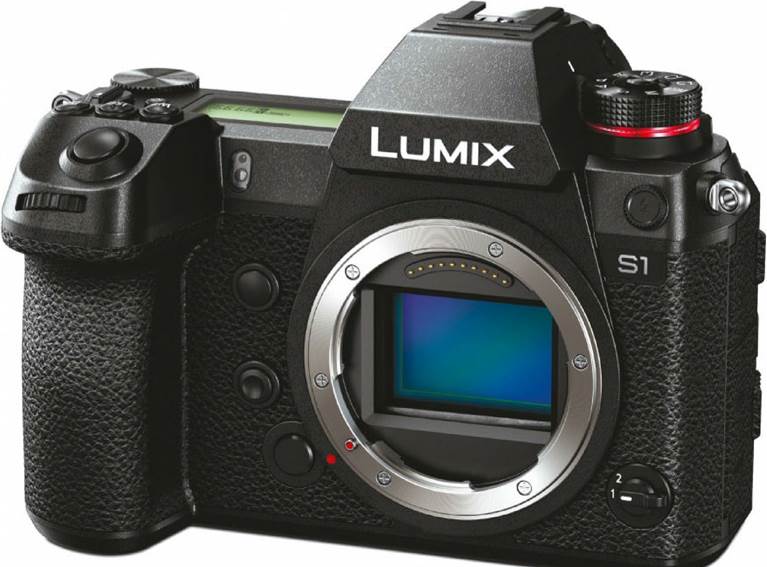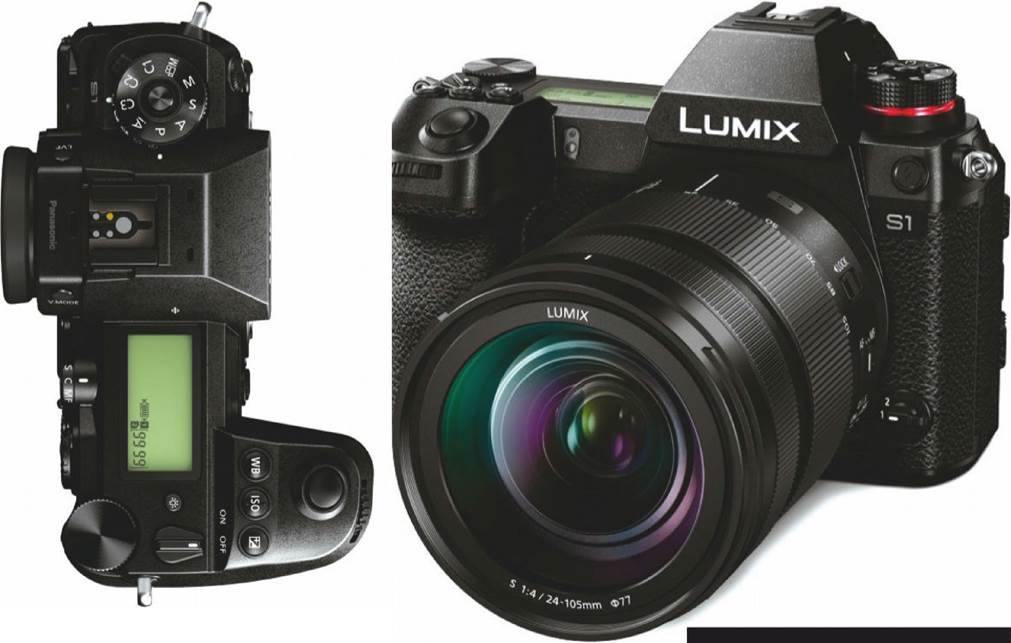 Panasonic Lumix S1
There's lots on offer in this full-frame mirrorless model, plus treats in store for videographers
Panasonic announced the full- frame mirrorless Lumix S1 and S1R at Photokina last year. The S1, reviewed here, is the 24.2Mp model aimed at professional and experienced enthusiast photographers and videographers. The 47.3Mp S1R is aimed at pro stills photographers who may want to shoot video.
Paired with a new Venus Engine processor, the S1's sensor has a native sensitivity range of ISO 100-51,200, with expansion settings that take it to ISO 50-204,800. There's also a maximum shooting rate of 9fps in single autofocus (AF) mode. If continuous AF mode is selected, the rate drops to 6fps for over 90 RAW files (70 images in RAW + JPEG mode).
Panasonic has given the S1 an enticing video specification, including the ability to
"Using High Resolution mode with the 3:2 aspect ratio setting results in 96Mp images"
shoot 4K (3,840 x 2,160) video at 60fps, 150Mbps and 4:2:0 8-bit. If you switch to H.265/HEVC format, you can record internally at 4:2:0 10-bit. Dedicated videographers, however, are likely to buy the upcoming optional firmware upgrade for the S1 that will introduce V-Log mode, 4:2:2 10-bit 4K 24p/30p internal video recording and 4:2:2 10-bit 4K 60p HDMI output.
The S1 has a dual image stabilisation (IS) system that uses five-axis in-body stabilisation as well as in-lens stabilisation. This works in stills and video modes, and is claimed to enable up to 6EV of shutter speed compensation.
Thanks to the S1's ability to move its sensor, there's also a High Resolution mode. When this is in operation, the S1 moves the sensor a tiny amount between each shot in a sequence captured in quick succession. The camera then merges the images into a single RAW file. Using High Resolution mode with the 3:2 aspect ratio setting results in 96Mp images. That means you can make 40×26.6- inch or 106.6×67.7cm prints at 300ppi – and the results are worth printing!
Although it's not a twin-gripped camera, the S1 is pretty large, bigger than the Nikon Z 6 or the Sony A7 III. However, that means there's
FEATURES
NEW USER INTERFACE
Panasonic has introduced a new menu layout with the S1 and S1R: this has two columns of icons on the left to help you find the features you need.
SHEER OVERLAY
In Multiple Exposure mode, the S1 superimposes the previous image over the current scene so you can align objects. It's possible to overlay up to three images over the original shot.
4K/6K PHOTO MODE
4K/6K Photo Mode uses video technology to enable 8Mp stills to be extracted in-camera from footage shot at 60fps and 18Mp stills from 30fps footage.
USB CHARGING
There's a battery charger in the box, but the S1's battery can also be charged via a USB-C connection, which is handy when you're away from home.
dual card ports
As well as an XQD card slot, the S1 has a UHS-I and UHS-II compatible SD/SDHC/SDXC slot. XQD and UHS-II cards are best for 4K video recording.
FLAT MODE
There's a Flat Photo Style that results in low-contrast video (and stills) for better grading; V-Log mode is coming as a purchasable firmware upgrade.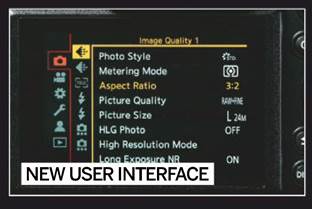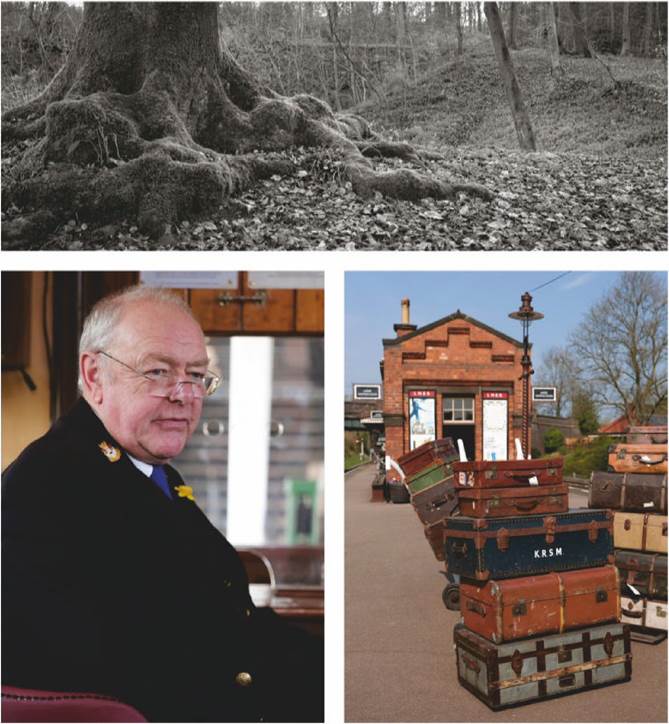 room for a sturdy grip and bigger controls, which combine to make it feel good in your hand. Front and rear dials, plus a control wheel on the back of the camera and the excellent touch-screen also allow you to adjust settings quickly and easily.
With 5,760,000 dots, the OLED electronic viewfinder (EVF) is the highest-resolution viewfinder around. The view in it is superb until light levels fall; then it becomes a bit laggy, at either of its frame rates.
On the back of the camera, the 3.2- inch, 2,100,000-dot screen has a dual-tilt mechanism that feels robust. It's useful for video and stills in whichever orientation you shoot, but it can't be flipped for viewing from in front of the camera.
The extensive menu is arranged reasonably logically, although its habit of sending you back to the last feature you accessed in each tab as you navigate between sections means it takes a while to find features in the early days. You seem to be continually scanning up and down, looking for the feature you want.
The results from the S1 don't hold any major surprises, as they accurately reflect what you see in the EVF and main screen when Constant Preview is selected in the menu. As we've found before with Panasonic cameras, the standard auto white balance setting is pretty reliable in natural light, but the Fine Weather setting tends to produce slightly more pleasing results.
The S1's 24Mp sensor strikes a nice balance between detail level and noise visibility. Noise is controlled well up to around ISO 12,800,
back to menu ↑
TALKING POINT…
L-mount lenses
Along with Leica and Sigma, Panasonic is part of the L-Mount Alliance, which enables Panasonic to use the Leica L-mount on the S1 and S1R. This mount first appeared in 2014 and was used on the APS-C format Leica T. However, in 2015 Leica sprung a surprise and used the same mount on its SL, a full-frame mirrorless camera.
The L-mount has an inner diameter of 51.6mm and a flange distance of 20mm. Those figures are impressive – but not quite so flash as those of Nikon Z-series cameras, which have a wider mount diameter (55mm) and an even shorter flange distance (16mm). Nevertheless, according to the L-Mount Alliance, this design enables dust and moisture seals to be used and allows for fast lens creation.
Having three manufacturers in the L-Mount Alliance means that the number of compatible lenses should grow quicker than average.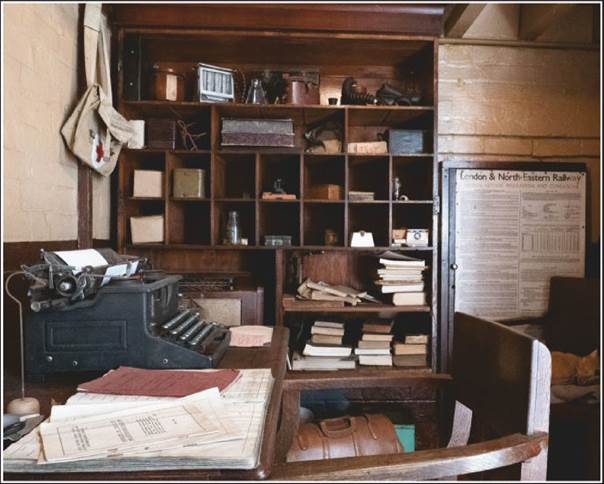 and the results at ISO 25,600 are good on the whole, but it's wise to be a little cautious. The noise reduction can be a bit too enthusiastic in some areas. As usual, the RAW files are better, having more detail but more luminance noise.
Another benefit of a moderate pixel count on a full-frame sensor is that the S1's dynamic range is very high. If you need to, low-ISO raw files can be brightened by as much as 5EV with a relatively modest increase in luminance noise. That's a huge adjustment: a 2 or 3EV alteration is more likely to be used to balance exposures in a landscape, and the S1 takes that in its stride.
While other manufacturers have plumped for phase detection or hybrid AF systems for their full-frame cameras, Panasonic has decided to stick with contrast detection for the S1. However, it's impressive. It's undoubtedly snappy enough to deliver sharp shots of fast- moving subjects – but it doesn't make action photography as easy as it is with the Sony A7 III or the Nikon Z 6, as the tracking in the S1 isn't as reliable.
We can't test the impact of the promised optional firmware update yet, but the standard S1 delivers superb quality 4K video in-camera.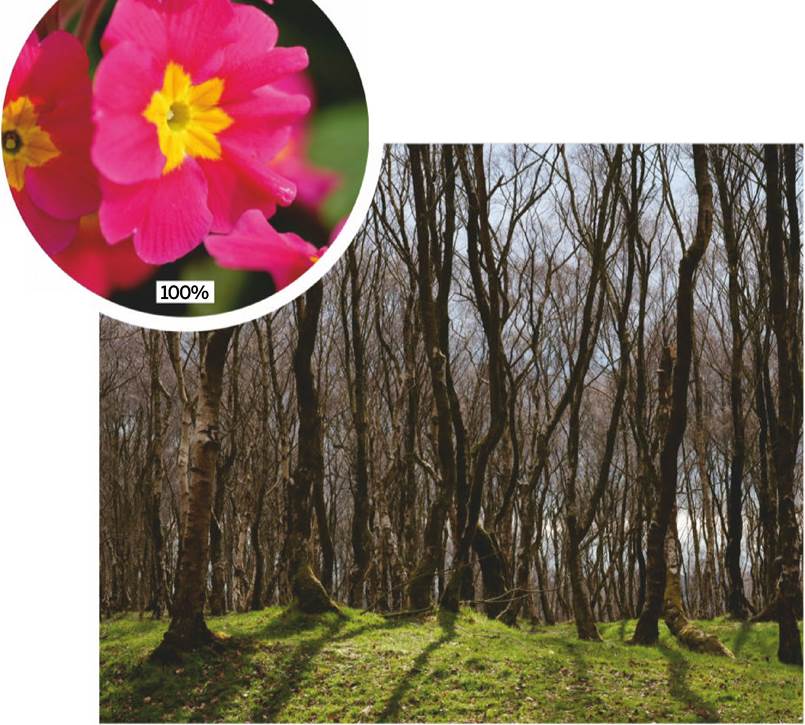 back to menu ↑
Panasonic Lumix S1 Specs
Megapixels (effective)
24.3
Max resolution
6,000×4,000 Sensor information
23.8 x 35.6mm CMOS Shutter speed
1/16,000-60sec, Bulbto30mins iso sensitivity 100-51,200, expandable to 50-204,800 Exposure modes PASM, Intelligent Auto Metering options Multiple, Center- Weighted, Spot, Highlight-Weighted Connectivity USB-C, HDMI, remote, mic, headphone, Wi-Fi, Bluetooth weight 899g body only, 1,021g with XQD card and battery Dimensions 148.9x110x96.7mm Batteries Lithium-ion 7.4V storage XQD, SD/SDHC/SDXC UHS-I/UHS-II LCD
3.2-inch triaxial-tilt LCD with 2,100,000 dots viewfinder
OLED Live Viewfinder with 5,760,000 dots
back to menu ↑
Verdict
features
There's an excellent array of useful features for photographers and videographers alike
4/5
build quality
While it's larger than the mirrorless competition, the S1 feels solid and built to last
4/5
handling
It takes some getting used to, but the S1 offers a superb blend of direct and touch controls
5/5
quality of results
The S1 outputs stunning video and stills with well controlled noise and attractive colours
5/5
value for money
It's one of the pricier 24Mp full frame mirrorless models, but it has a lot to offer
4/5
Overall
Panasonic Lumix S1 Review
The S1 is a solid, high-quality camera that delivers superb video and stills in many situations; it only lacks in credentials as a action and sports camera
Add your review
Full frame sensor - 24. 2-Megapixel full-frame (35. 6mm x 23. 8mm) MOS sensor that provides a wide dynamic Range and excellent performance at high sensitivity (is 51200 Max sensitivity)
Lumix S camera lens - easy-to-use 24-105mm standard focal macro zoom F4 l-mount for Lumix S Series full-frame l-mount digital Mirrorless cameras
Usually ships in 24 hours
& Free shipping
Last update was on: October 30, 2019 9:00 am
Full frame sensor - 24. 2-Megapixel full-frame (35. 6mm x 23. 8mm) MOS sensor that provides a wide dynamic Range and excellent performance at high sensitivity (is 51200 Max sensitivity)
Lumix S camera lens - easy-to-use 24-105mm standard focal macro zoom F4 l-mount for Lumix S Series full-frame l-mount digital Mirrorless cameras
4K HDR VIDEO - 4K 60p/50p, 4K 24/30P unlimited recording, 4K60P 29: 59 min limited recording. HDR Mode and Hybrid Log Gamma (HLG). V-Log with Internal 4: 2: 2 10-bit 4k30/24p (4K60p output only) available via optional software upgrade key.
96MP high resolution mode - a sensor shift technology suitable for taking very high-resolution Landscapes and fine art photos via tripod with toggleable motion correction capabilities
Rugged Mirrorless camera design - dust/splash*/freeze-resistant design withstands heavy field use under harsh conditions for high mobility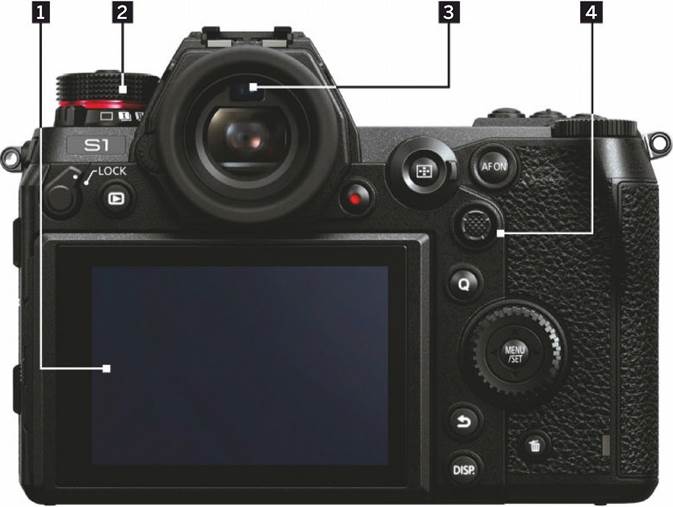 1 touch control
Lots of control is available via the touch-screen, even adjusting the AF point size
2 drive MODE dial
There's no Photo Mode control, but drive mode dial options are customisable
3 eyesensor
— This sensordetects when the EVF is in use and turns off the main screen
4 joystick
Unlike on the Panasonic G9, the joystick on the S1 is well positioned for thumb use