I decided to reorganise my hard drive but I didn't realise that moving folders can affect the programs they contain and cause them to stop working properly. I ended up breaking a whole bunch of programs and wasted a lot of time finding workarounds and reinstalling software.
Now I've decided that I still don't like the system and want to reorganise it again. However, this time I'm prepared – I've found FolderMove (bit.ly/foldermove452), which creates a link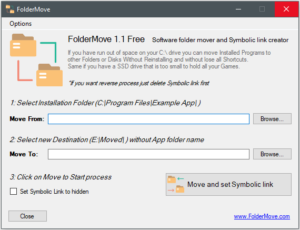 Keep your programs working, even after moving them
between old and new folders, so I shouldn't encounter any problems.
James Carlyle, via email