One of the most universally recognisable names in tech accessories, Logitech has been creating keyboards since time immemorial. Their latest offering, the K380 Bluetooth Keyboard looks to continue their tradition of offering well-built typing devices for the masses.
minimalist design
The K380 is an interesting looking keyboard at first blush; its curved edges and rounded keys gives it a sort funkiness that's leagues away from what a manufacturer like Dell would pump out. That's no knock on its quality though; the K380 is definitely a solidly built piece of typing equipment. There's a slight heft to the keyboard, giving it a more up-market feel while also still being light enough to be tossed into a small backpack and lugged around.
Unlike most portable keyboards, the K380's keys are nicely spread out which helped in minimising mistypes. Also, considering the slim design of the keyboard, the keys themselves have pretty decent travel, resulting in a pretty pleasant typing experience overall.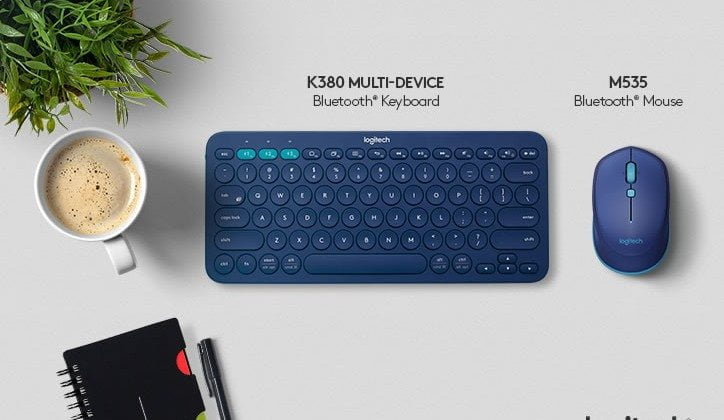 To further accentuate its multiplatform prowess, the keyboard also contains several mobile-friendly keys, such as a back button, multi-tasking button and OS-home button.
seamless switching
The K380's main party trick is the ability to quickly switch between 3 different devices through 3 buttons on the top left, and the keyboard is amazingly competent at it. This is primarily due to the fact that the K380 can communicate with practically any Bluetooth enabled device regardless of whether it's Windows, OSX, iOS or Android.
I tried hooking it up to a Windows laptop, Apple iPhone and an Android tablet and I was able to type this review, reply to an IM text on my phone and search for songs on Spotify on the tablet without missing a beat. Do note however, that Windows Phone is not officially supported by Logitech.
7Review earns Amazon affiliate commissions from qualifying purchases. You can support the site directly via Paypal donations ☕. Thank you!
The K380, while a solid little keyboard, isn't without its quirks: it is missing essential power user keys such as Home and End, has no backlight and has no Function keys on the top row. Still, if you're hankering for a secondary keyboard to use for your portable devices, the low cost of entry and overall offering make the K380 an enticing option.
SPECS
dimensions 124 x 279 x 16mm
KEY type Membrane
wireless range 10m
BATTERY 2x AAA
BATTERY LIFE 24 months
BACKLIGHT No
Verdict
Compact, competent and well-built, the K380 is a multitasker's dream keyboard.