Come on, TNR. You know Leicas are like catnip to me!
That's why we include them [cue evil laugh]. We've been fans of the D-Lux compact camera since its launch in 2014. It delivers the same high-quality pics as an SLR, and this new special edition is stunning.
This one does look extra cool -I'm loving that dual-tone styling. The silver lens and controls on a grey-enamelled body? Aye, the new 'Solid Gray' model has it going on in spades. If you're looking for a camera that'll make you stand out from the crowd, this is it.
What else is good about the D-Lux? Designed with a large sensor, a high-quality Fl.7-2.8 lens and simple-to-use controls, it's perfect for everyone from beginners to seasoned snappers. There's a suite of auto functions, too, including Face/Eye Detection and Pinpoint.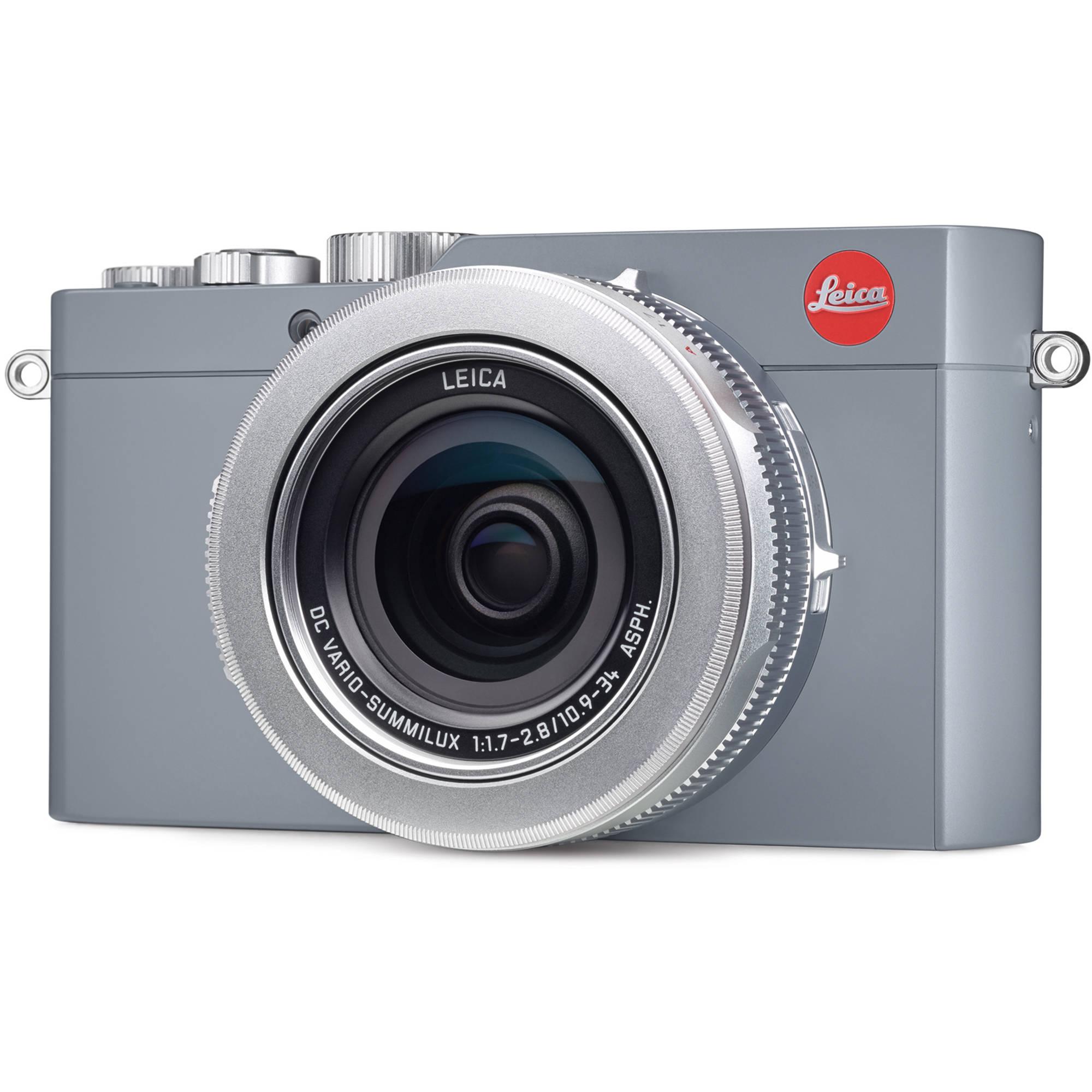 That's all very well, but does it take good pictures?
You bet your camera-loving backside it does! It can capture a range of pictures, from sweeping landscapes to detailed macros or cheeky reportage shots. The high-res, three-inch LCD monitor makes it easy to see what your camera's viewing, displaying the exposure settings on the monitor. You can even record 4K video.
Is it easy to get pics off the camera? The D-Lux has built-in Wi-Fi, so transferring images from the camera to your smartphone is a matter of downloading the Leica C Image Shuttle app (iOS and Android] and working from there. The camera also utilises NFC technology, making this whole process quicker.
7Review earns Amazon affiliate commissions from qualifying purchases. You can support the site directly via Paypal donations ☕. Thank you!
When can I buy this little beauty? The Leica D-Lux 'Solid Gray' is out now – Leica even throws in a custom carrying strap and a copy of Adobe Photoshop Lightroom so that you can tinker with your images as much as you want.
Vital stats
2A-75mm
The range of the versatile and fast Fl.7-2.8 zoom lens
Three inches
The size of the LCD monitor, visible even in bright daylight
Four thirds
The large sensor, ideal for capturing sharp, detailed stills
Five per cent
The increments in which you can adjust the brightness
CONTROL FREAK
The Leica D-Lux has built-in NFC and Wi-Fi, so when you download the app, you can use your smartphone to control the camera remotely. You can also transfer imaqes directly from the camera to your phone for sharing online
SUPER FLASH
You won't find a built-in flash on this camera, but you will find an external Leica CF D flash (silver) in the box -simply slip it into the D-Lux's 'hotshoe' whenever you need to shed light on the subject