Alan Martin takes a look at Huawei's rival to the iPad Mini
Huawei, it may surprise you to discover, is not only a smartphone manufacturer: it also makes Windows and Android tablets. However, with such stiff competition from market leaders, including Apple and Amazon, it has never managed to break into the big time. But if any product deserved to break that cycle, it's this one.
Build and screen
The MediaPad 3 certainly looks the part and it bears more than a passing resemblance to the iPad Mini 4. If it weren't for the small Huawei logo in the top-left corner and the oval Home button, you'd be hard pushed to tell them apart. While this loses the MediaPad 3 points for originality, it's far from a major drawback.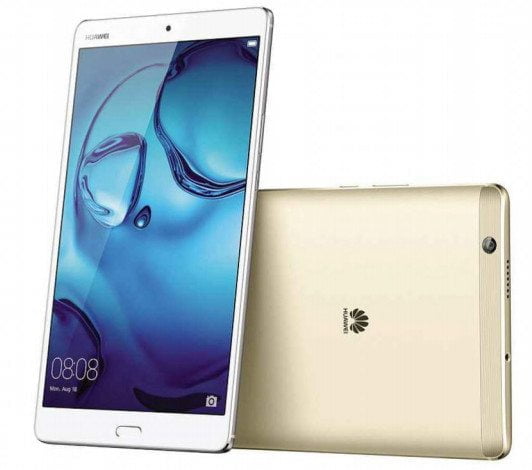 Turning over the device reveals a gently curved metal back that feels great to hold. It's smooth without being slippery and weighs just 320g. so it's comfortable for one-handed browsing.
Huawei has squeezed in more than the average selection of features, including 4G internet connectivity and the ability to make phone calls. All you need to do is add a SIM card.
While even mid-range smartphones routinely offer vibrant, bright screens with near-perfect color accuracy, tablets have been known to lag behind in this regard. But that's not the case with the Huawei MediaPad 3. It has a 2.560 x 1.600 pixels LED LCD display, which is clear and sharp, and its brightness rivals the best smartphones and is capable of covering 94% of the colors in the sRGB standard, which means that photographs, websites, games and movies all look incredibly vibrant. The contrast ratio is as good as it gets on this type of screen and ensures that visuals have plenty of impact and punch.
7Review earns Amazon affiliate commissions from qualifying purchases. You can support the site directly via Paypal donations ☕. Thank you!
In fact, the only tablet we've seen with notably better screen quality is Samsung's Galaxy Tab S2. which uses AMOLED technology.
Performance and features
Behind the excellent screen, there's plenty of grunt, with a 2.3GHz octa-core Kirin 950 processor running the show (the same chipset that powers the 6in Huawei Mate 8 smartphone) and 4GB of RAM. There's a generous 32GB of internal storage for your apps and games, and a microSD slot for expanding this further.
It's great to handle, small enough to carry around and its premium features make it stand out from the crowd.
This is a strong set of specifications and. in day-to-day use (reading, web browsing and streaming video), the MediaPad 3 performs like a dream.
It feels extremely speedy and responsive, and is easily capable of multitasking and switching between apps at breakneck speed. To be fair, that's the case with most Android devices when they're new out of the box. but the qualities on show here should offer some good padding from the eventual and inevitable slowdown that occurs over time and use.
All this makes for a tablet that's a delight to use: it's great to handle, small enough to carry around and has premium features that make it stand out from the crowd.
In addition to 4G capability, there's a fingerprint reader beneath the home button, and the Harman Kardon speakers on both the top and bottom edges provide a surprisingly good sound, offering a richer tone and more bass than you'd expect from such a tiny frame.
The bad news
To say that nothing fazes the MediaPad M3, however, wouldn't be true, and it falls noticeably short when playing games. It's the high resolution of the screen that's to blame, because it won't allow the most demanding games to play entirely smoothly.
Huawei's tablet achieved only 6.4fps in the GFXBench GL 3 Manhattan onscreen benchmark, which is run at the screen's native resolution. This test is deliberately intense and the MediaPad 3 isn't sold primarily as a gaming device, but it still trails a long way behind the Galaxy Tab S2 8.0. which achieved 10fps in this benchmark.
The camera is something of a weak spot. too. Both the front and back cameras are 8-megapixel affairs, and although the photographs they capture are acceptable, you'd almost certainly be better off using your phone or a dedicated camera. That said, who buys a tablet for its photographic capabilities?
A much more important consideration is the battery life but. sadly, this was also disappointing. Despite packing a large 5.1OOmAh-capacity battery, the M3 lasted only 8hrs 48mins in our standard tests, carried out in Airplane mode and with the screen set to a standard brightness. If you use the device as a phone, it's unlikely to last a full day unless you're extremely frugal with it.
In the context of other tablets, the battery life isn't that terrible. It has more staying power than the now-discontinued but much-loved Hudl 2 (6hrs 58mins) and the Acer Iconia Tab 10 (6hrs 26mins).
Compared with the very best on the market, however, such as the iPad mini 4 and the Samsung Galaxy Tab S2 8.0. which both lasted considerably longer than ten hours in this test, it's more than a little disappointing.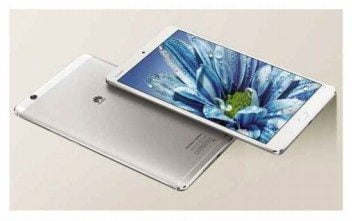 We'd be more forgiving if the M3 was significantly cheaper than its rivals, but we'd rather pay a bit more for the iPad Mini 4. and the Galaxy Tab S2 8.0 is a better performer for less money.
If you use the device as a phone, it's unlikely to last a full day unless you're extremely frugal with it.
Specifications
8.4in touchscreen
2.560 x 1.600 pixels resolution
2.56Hz octa-core Kirin processor
32GB-capacity flash drive
microSO expansion slot
8MP rear camera
8MP front camera
46 (optional) – 802-llac Wi-Fi
Stereo speakers
5.100mAh battery
125×123 x 5mm
520g