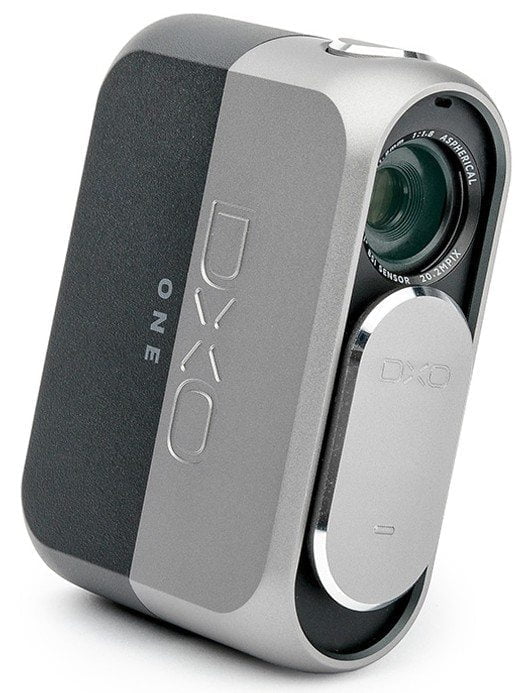 DxO ONE Review | It may be small, but is this pocket-friendly camera mighty enough to rival its bigger siblings?
Renowned for premium-quality photo-editing software, DxO took the industry by complete surprise in June 2015 with the announcement of the DxO ONE Review, its first foray into hardware of this kind. Featuring a one-inch 20.2 MP CMOS sensor, an 11.9mm (32mm equivalent) f1.8 fixed lens alongside the ability to shoot in RAW – all in a lightweight, petite chassis – the ONE boasts an impressive specification. On paper it might sound revolutionary, but how exactly do the specs translate in practice?
Weighing only 108g and reaching the dizzy heights of 6.8cm tall, it's an extremely portable camera. It doesn't feature a viewfinder, but that's where your iPhone comes in. Slide down the lens cover and the camera automatically turns on – nudge the cover even further down and the Lightning connector pops out to attach the ONE to your device. Once you've downloaded the DxO ONE Review app you're ready. The app itself is what really makes the DxO ONE; it's possible to shoot standalone, but the ONE remains in Auto mode and it's impossible to see what you're shooting or to focus. Connecting to the app provides plenty of functions, including touchscreen focusing, shooting modes (automatic, semi-automatic and manual), the ability to change ISO, aperture and white balance among others. From a company renowned for high-quality editing software, though, it would've been a welcome addition to have some kind of in-app editing available – as it stands, edits have to be made in a separate third-party app. In bright conditions, the quality of results is astounding when compared to the results of most smartphones on the market, with a wonderfully rich colour palette and a pleasing depth of field at narrower apertures. When attached in reverse to your iPhone, the DxO ONE Review automatically switches to Selfie mode, providing a handy countdown and turning the phone's screen a pleasant shade of peach for a flattering fill light.
Results take a turn for the worse in darker conditions, however, with an evident loss of detail on closer inspection. Happily, noise at higher ISOs is well controlled – perhaps in part thanks to the integration of DxO's SuperRAW format, which averages four RAW files into just one shot. Unfortunately the DxO ONE Review has a few design flaws that hinder its operation. While its diminutive size makes it extremely pocket friendly and portable, the lens cover is easily knocked open, which leaves the glass vulnerable and automatically switches on the camera. Frustratingly, the battery life of the ONE is short-lived, so any accidental switching on of the camera in a pocket is another drain on what's left of the battery life. The DxO ONE Review can't compete with its DSLR counterparts, but results are good. Price and short battery life might put potential users off though.

The DxO ONE can't compete with its DSLR counterparts, but results are good. Price and short battery life might put potential users off though.
Right DxO ONE Review
Flattering light
When the ONE is attached facing the user it automatically goes into selfi e mode, featuring a countdown and a flattering peach-coloured fill light.
Below DxO ONE Review
Pocket-friendly
At only 108g and at 6.8cm tall, the DxO ONE is incredibly portable, but the sliding lens cover is easily knocked
out of place.
Beautiful design DxO ONE Review
The look and feel of the Leica Q is undeniably delightful and the use of quality materials and precision workmanship is obvious