A Mother's Best Friend, Being a working mother has its challenges…includes doing your work in the wee hours of the night while your child is asleep.
More often than not, I will be working out of my home office which is quite a distance away from the bedroom where my child sleeps. Sometimes I get so engrossed with work that I might miss out on her stirring in her sleep, or even worst, waking up crying for me.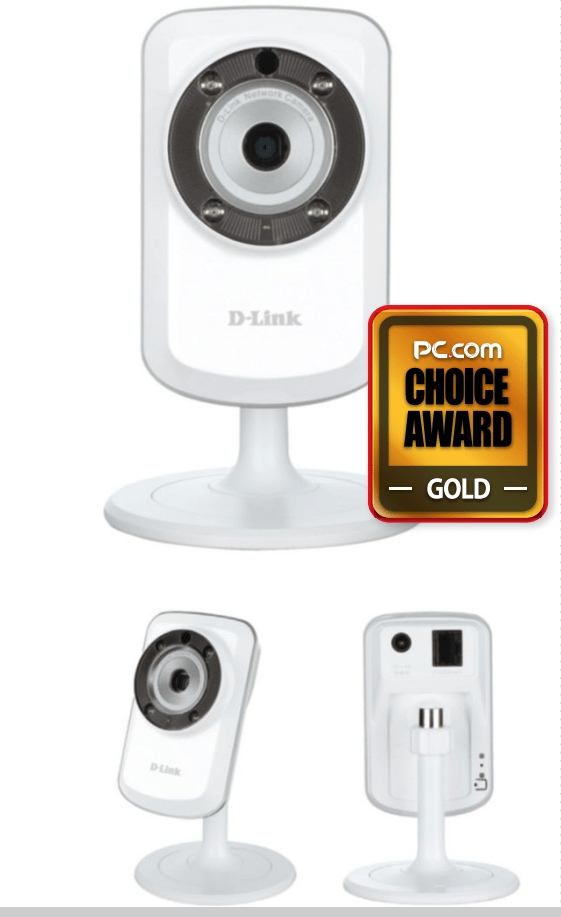 With the D-Link DCS-933L H.264 Infrared Wireless Cloud IP Camera, my dilemma was solved…somewhat. Read on to find out why.
TWO-IN-ONE
I personally don't have an experience in using D-Link products aside from their modems and routers, and I believe that they're inherently a good brand for any networking needs. So when I got my hands on the D-Link DCS-933L, I was very keen on trying it out to see how it fairs as my baby monitor at home.
Just so happen I was testing out a smart plug from D-Link as well. Gears began to turn in my head, and I decided to see if the two would work hand in hand. I plugged the smart plug into my wall socket, and plugged in the power cord of the D-Link DCS-933L into the smart plug.
THE INTERNET OF THINGS IS REAL
Before I further go into the mechanics, I do have to note that I needed to download the mydlink Home app from the Google Play Store to pair the smart plug, and then the mydlink Lite app to set-up the D-Link DCS-933L camera. After all the set-up was done, I could view both devices on the mydlink Home app.
7Review earns Amazon affiliate commissions from qualifying purchases. You can support the site directly via Paypal donations ☕. Thank you!
Pairing them requires a little bit of patience as a misstep can mean doing it all over again. I had initially come across a problem to connect the D-Link DCS-933L wirelessly to my router as my WPS button was not working – serves me right for not using a D-Link router right?
So the first few days, the camera was connected to my router via LAN cable. Users do have an option of using both wired or wireless connectivity respectively, which I find convenient at the moment desperation.
On your smart device, the app set-up wizard will auto-detect the camera's MAC and IP addresses, allowing you to remotely access the camera (and smart plug) even if you're not connected to the same network. For this very reason, it is highly recommended for you to assign a password – a really strong one – to avoid privacy intrusion. I mean, you HAVE seen that website where they stream "hacked" nanny cams right?
I SEE YOU
Seeing as I don't need the camera to be on all the time, it will only be turned on if the smart plug is turned on. This can all be done via the mydlink Home app at the click on a button.
As soon as my smart plug is turned on, I will get a notification or indicator that my cloud IP camera is also booting up as well.
Any movement or noise detected when the D-Link DCS-933L is on will lead to a push notification my smartphone. Even during my most paranoid of moments, especially when it's too quiet for far too long, I get peace of mind as I can stream a live feed from the camera at the click of a button. The only thing is it only features a one-way audio feed, so if I'd like to communicate to the party on the other side, I won't be able to.
Video quality is pretty good for the price you pay, and in low light situations, the camera may be set to automatically shoot in infra-red night vision. Suffice to say, it has become my permanent baby monitor set-up at home.
Is it excessive? Once you're a parent, you'll know that silence could mean two things: the child is fast asleep or is preoccupied doing something they're not supposed to!
SPECS
SENSOR: 1/5" VGA progressive CMOS sensor
CAMERA: 5 meter IR illumination distance minimum illumination 0 lux with IR LED on; Built-in Infrared-Cut Removable (ICR) Filter module; 4X digital zoom
FIXED LENGTH: 3.15 mm
APERTURE: F2.8
VIDEO RESOLUTION: 640 x 480, 320 x 240, 160 x 112 at frame rates up to 30 fps
CONNECTIVITY: 10/100 BASE-TX
ETHERNET PORT; 802.11n wireless