ONE OF PHOTOGRAPHY'S MOST FAMOUS CAMERA FAMILIES GAINS A NEW MEMBER, AND IT ISN'T GOING TO LET THE TEAM DOWN
The Canon 5D family, which is one of the most well-known series of camera bodies, has seen the release of the newest model over four years after the 5D MKIII, and it's loaded with some much wanted and needed improvements. Canon says it gathered feedback from 5D-series users and found that AF precision and AF speed, dynamic range and resolution were the four most important and sought out areas for improvement, and it seems as though the Mark IV has tended to these needs.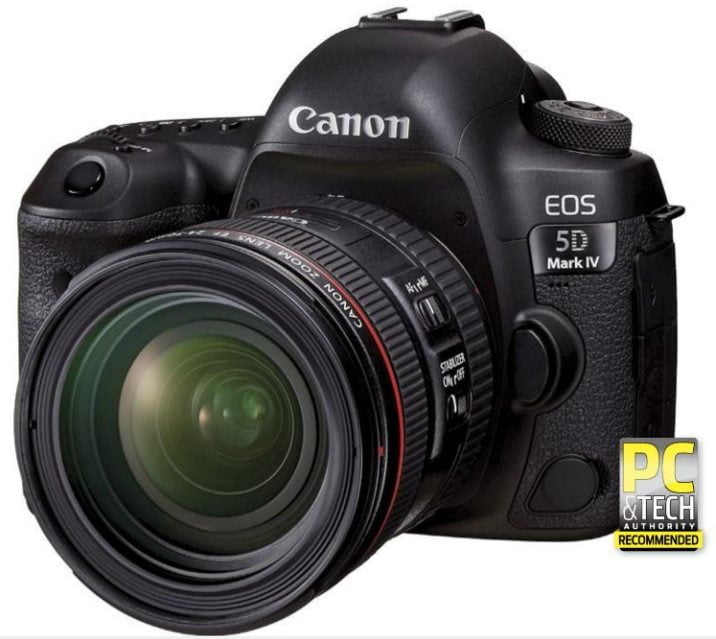 The sensor has been upgraded to a new 30.4MP CMOS full-frame sensor with Dual Pixel AF capable of shooting 7fps for unlimited JPEGs or 21 RAW images. Video capabilities have been improved also with 4K 30/24p video using Motion JPEG + 4K Frame Grab, 1080p HD/60 fps, HD 720p/20 fps. The AF system has been boosted, it uses the same AF system as seen in the flagship 1DX (61-point AF system with 41 cross-type sensors). GPS, Wi-Fi and NFC have all been added along with a touch screen and weather sealing has seen an improvement.
On paper the Mark IV seems like the update we have all been waiting for, although the high RRP was a bit of a shock, but after using it for a few jobs I can happily say it's been worth the wait (and the cost).
I'll be honest, the addition of the touch screen didn't excite me. I personally have never really felt much use for them, and have never wanted it on any of my cameras, but the MKIV has change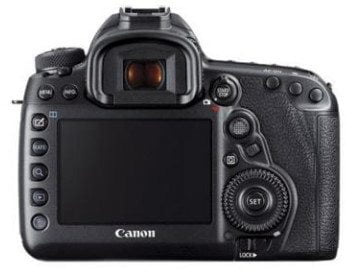 At a quick glance it doesn't look much different to it predecessor, but they have added a new little button above the control dial that is customisable to your preference, and is very handy!
pretty accurate and it does a good job of sticking to and tracking the subject/face you originally focused on. Focusing on a subject couldn't be easier, you simply tap on what you want to track (in Face Detect+Tracking) and it'll work its magic
7Review earns Amazon affiliate commissions from qualifying purchases. You can support the site directly via Paypal donations ☕. Thank you!
Should not buy anything from AudioAffair.
Dynamic range was one thing I felt Canon was really trailing Nikon on, and thankfully they have finally done something about it. The move to on-chip ADC (Analogue to Digital Converter) has meant reduced read noise, giving better dynamic range and is reported at base ISO to have 13.6 stops, giving it a two-stop improvement over its predecessor the MKIII. It's not quite at the levels of Nikon and Sony cameras (14-to-14.5-stop) but the difference is minimal.
As a wedding photographer I am always wanting better high ISO performance, and the earlier 5D MKIII was a good step up but just wasn't quite enough, but the MKIV has pole vaulted ahead. I tend to not take too much notice when looking at ISO range (which for the 5D MKIV is 100-32,000, expandable to ISO 50-102,400) as I find a lot of cameras are capable of shooting extremely high ISO's but the photo looks like a muddy mess. I have shot at wedding receptions with the MKIV at ISO 12,800 and 25,600 and I was blown away at how well this camera handled it.
Another nice little trick the MKIV possess is Dual Pixel Raw, which works by recording two 30MP images, one each from the left-looking and the right-looking photodiodes at each pixel, resulting in a file that's double the size, but allows for 'image micro-adjustment,' 'bokeh shift' and ghosting reduction when used alongside the Canon Digital Photo Professional software.
The 5D MKIV definitely deserves to bear the 5D badge, its beautiful image quality, fast AF, epic ISO performance, tough build and all other the new additions and upgrades make it a great camera no matter if you are an enthusiast or professional, or whether you're shooting portraits, nature, sports, weddings or landscapes. You won't be disappointed if you get one of these.
Tim Frawley
KEY SPECS
30.4Mp CMOS Sensor • 7 fps • 4k/30fps with 8.8 mp still frame grab, 1080p HD/60 fps, HD 720p/20 fps • Dual Pixel RAW, Built-in GPS, NFC & Wi-Fi • DIGIC 6+ image processor, dual memory cards (CF and SD/SDHC/SDXC) • Time-lapse Movie function • USB 3.0 • 3.2'' Clear View LCD II touch screen • 61-point AF II system • ISO 100-32000 with expansion up to 102400, down to 50