Is this budget hybrid too good to be true?
If you've ever doubted the importance of shopping around, then may we introduce the Z300C from Asus. Comprised of a 10" tablet and detachable keyboard/speaker dock, this set sells for anything.
We're going to base this review on the lowest price, available from Amazon and the BT shop, and we wouldn't suggest paying any more that, for reasons that we'll explain shortly. It's also worth bearing in mind that you can buy the Asus Z300C, which is exactly the same tablet but without the dock.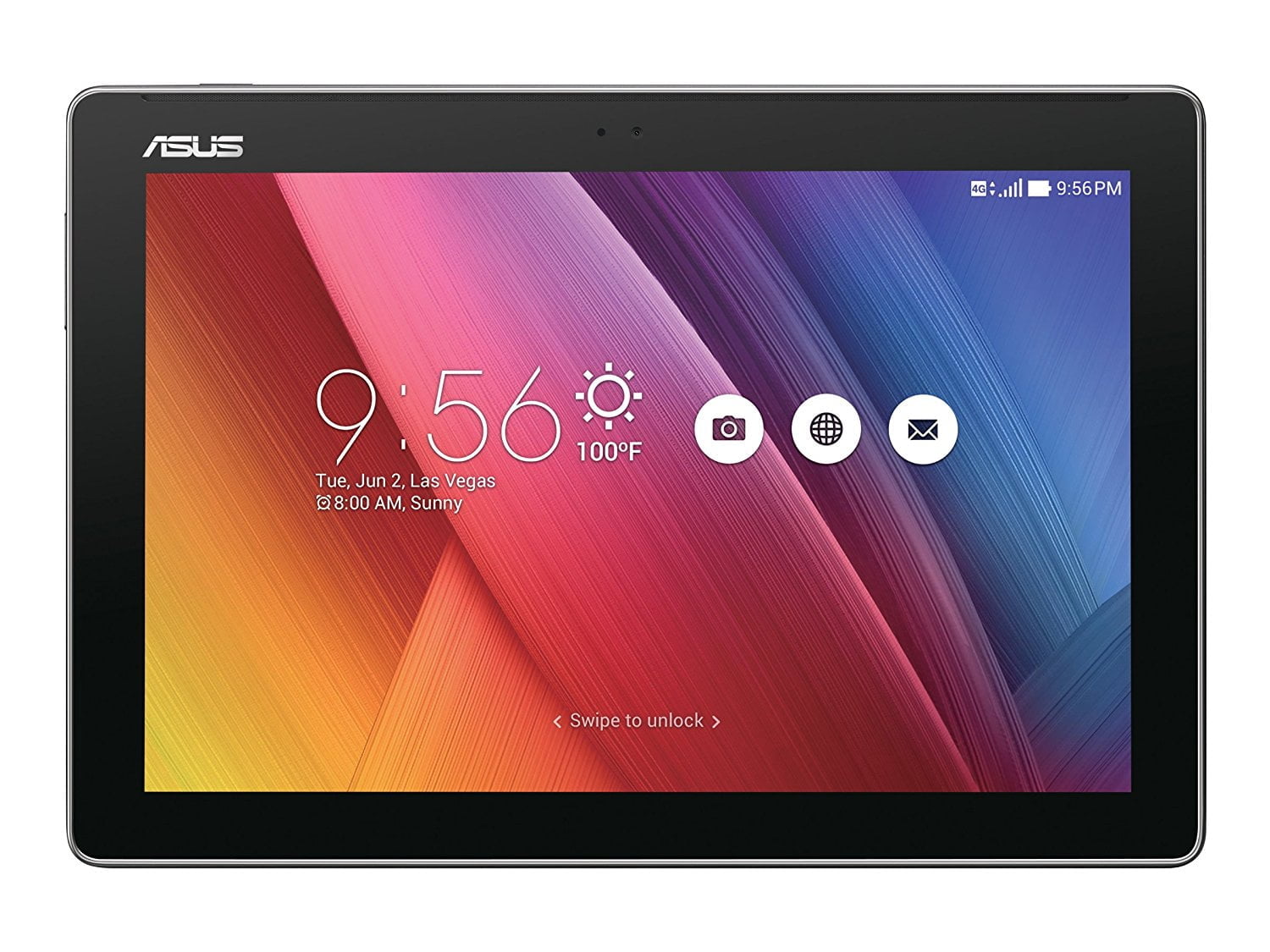 Clearly, there's very little point in not buying the dock. And that's fortunate, because it's undoubtedly the best thing about the ZD300C package. Attaching magnetically to the tablet and connecting wirelessly via Bluetooth, the dock offers both a QWERTY keyboard and a set of stereo speakers.
The keyboard, as you'd expect, is cramped, but it's perfectly usable. You can even touch type on it, although you'll need a bit of practice to avoid pressing two keys at once with each finger. The keys, though small, feel much like those found on a Macbook, and you'll find a range of shortcut keys at the top, offering useful functions like volume control, screen grabbing, wi-fi toggling, brightness control and a shortcut to the Android settings menu.
The speakers, meanwhile, are surprisingly loud, offering clear audio for movies and music. They won't replace a dedicated external speaker, but they're better than what you get from the tablet itself. That said, the stereo speakers at the front of the ZD300C aren't bad at all for a budget device.
7Review earns Amazon affiliate commissions from qualifying purchases. You can support the site directly via Paypal donations ☕. Thank you!
Unfortunately, there's little else positive we can say about this tablet, other than it comes with an SD card slot. As it turns out, you'll need that, because a good chunk of the 16GB of storage is taken up by Android and Asus's ZenUI launcher. To be fair, it's not a bad launcher: it looks good and it runs fairly well. But it's also bloated by Asus's useful but potentially unwanted apps, which can't be removed.
The good news, though, is that you won't have to worry about finding room for high-end Android games, because they won't work anyway. We tried running the racing game Asphalt 8: Airborne and found the loading times and menus so laggy and unusable, we weren't even able to get into a race. We can imagine it wouldn't run well, though, because the specification of the ZD300C is poor, even for a budget device.
Its single-core and multi-core Geekbench scores were 350 and 1,029, respectively. The Kindle Fire 7, for comparison, gets scores of 356 and 1,143. Of course, that's subsidised by Amazon, but even so, it's clear the ZD300C should offer more for its price.
Instead, you get a Intel Atom x3-C3200 processor that seems to have been underclocked to 900MHz, which doesn't match up to the ARM chips found in the Kindle Fire or even the four-year-old Nexus 7. The Mali-450MP4 graphics do little to boost performance, with our 3DMark test returning an average of 17fps across all tests. The highest it reached was 26 frames per second.
Comparing it again with the Nexus 7, this tablet has the same 800 x 1280 screen resolution, in spite of being three inches larger across the diagonal. In fact, even the Kindle Fire, with its 600 x 1024 resolution, has a higher pixel density (149ppi versus 170ppi). Thankfully, the screen is bright, the contrast levels are good, and it looks fine in general use.
The same can't be said of the cameras, however. The front camera is just 0.3MP (otherwise known as VGA), while the rear snapper is just 2MP. This is exactly the same as the cameras on the Kindle Fire.
To make matters worse, the N-class wi-fi doesn't support 5GHz networks, the battery is non-removable and the OS is stuck at Lollipop (5.0.2), with no signs of a Marshmallow update.
Quite simply, the ZD300C is a poor performing tablet. But that doesn't mean there's no reason to buy it. Its build quality, as well as that of the keyboard dock, is excellent, and if you want a tablet hybrid device for accessing emails, the web and office software and for watching movies, then this set will do the job reasonably well for an affordable price.
If you want to do anything more demanding and you don't need the keyboard, then you're better off looking for something else. Anthony Enticknap

A great dock with a below average tablet.